Netflix: Here's Our Latest Great Move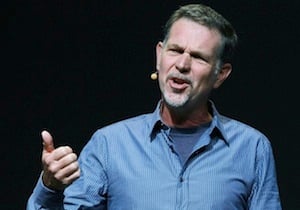 Netflix Inc. (NASDAQ:NFLX) announced in a company blog post Monday that its online streaming video service is now available in Sweden, and will be accessible in a handful of other Nordic countries by the end of the week. The company is excited about the expansion and does not fear the current European economic woes might dampen the launch.
Chief Executive Reed Hastings told the Wall Street Journal on Monday that he believes his Netflix service will be even more appealing during the economic hard times due to its relatively low monthly price. Potential subscribers in the new Sweden market will be given one free trial month of the streaming video service before having the option to sign up for what equals $11.79 per month.
Catalysts are critical to discovering winning stocks. Check out our newest CHEAT SHEET stock picks now.
"To the degree that there are economic issues, that is unfortunate," said Hastings. "But it makes people look for bargains and Netflix is a great bargain."
The move into the Nordic region is expected to be a lucrative one for Netflix, where there are an estimated 10 million households with broadband Internet access and an established reputation for being responsive to the latest technological fashions.
"This has been a great market for new technology and for internet services such as Spotify," Hastings explained. "Additionally, there is strong TV-consumption here, especially during the winter."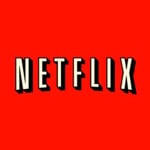 The anticipated boost in business comes at a welcome time for Netflix, which has faced increasing market pressure from the likes of Coinstar (NASDAQ:CSTR) and Amazon (NASDAQ:AMZN) — both have aggressively entered the always-evolving video rental industry.
Coinstar, which owns and operates the familiar Redbox DVD rental kiosks, now enjoys near-complete saturation of the U.S. market in terms of physical DVD rentals. Reports suggest that 68 percent of Americans now live within a five-minute drive of a Redbox kiosk. What's more, Redbox has recently unveiled plans to have automated coffee brewers integrated into its kiosks, offering customers the chance to purchase a cup of coffee while renting their movies.
Amazon, on the other hand, is competing with Netflix at its own game. The Amazon Prime Instant Video service is finding its footing in the streaming video market and continues to grow the ways subscribers can access its content, including being added to some of the same Apple (NASDAQ:AAPL) iPad applications as Netflix.
Don't Miss: It's Official! Softbank Buys Major Stake in Sprint.