Netflix Offering 4K Video: Who Has Access and How Much?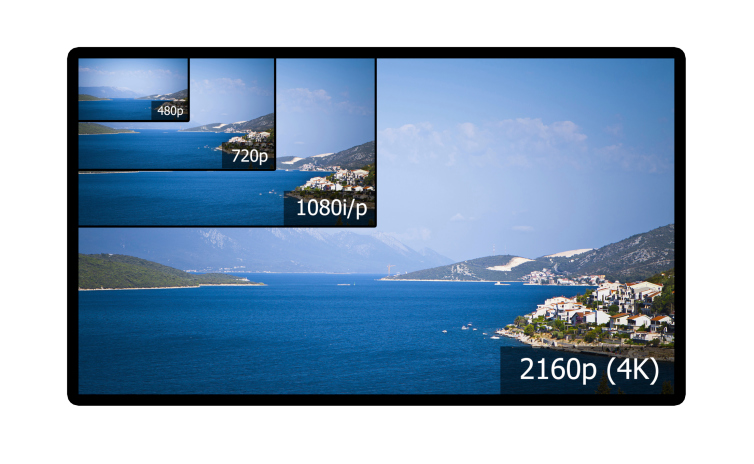 Netflix (NASDAQ:NFLX) has made its position on offering high-quality content clear, as it announced that it will now be offering some content at a 4K resolution, the new standard in high-definition video, Multichannel News reports.
For those that don't know, 4K is the resolution for TVs and monitors that measures almost 4,000 pixels wide, thus deriving the 4K name. The previous standard for full HD was 1080p, which measured 1080 pixels vertical. Ultra HD 4K is a four-times increase in pixels over 1080p. Netflix will be streaming content directly into 4K TVs through a built-in app that will come with many TVs.
According to Multichannel News, the content from Netflix will at first be the second season of House of Cards and a number of nature documentaries. Tests of a 4K TV from Samsung (SSNLF.PK) showed the streaming of the ultra high-definition video coming at 15.6 Megabytes per second, meaning they will require a hefty chunk of bandwidth.
Netflix plans to continue expanding the availability of 4K content, and eventually more of Netflix's original content will hit the high-res stage, as well as Breaking Bad, reports Multichannel. As more 4K TVs come onto the market, it can be expected that Netflix's 4K content will increase more rapidly.
Unfortunately, folks who bought 4K TVs early on may not be able to gain access to the streamed content from Netflix. Doing so requires a new decoding capability, HEVC/H.265, that the older 4K TVs do not support. CNET did note that a Samsung TV has an upgrade kit available that enables it to decode HEVC, and some old 4K TVs may get similar kits.
Strategy Analytics has noted that a large number of Americans and Europeans are likely to jump on the 4K TV bandwagon within the next two years. According to the firms survey, 58 percent of Americans and 55 percent of Europeans are at least somewhat likely to make the move to the high resolution within two years. In the U.S., 20 percent of respondents said they were very likely to buy one, while 15 percent of Europeans made the same claim. In both regions, respondents claiming to be very unlikely or somewhat unlikely to buy a 4K TV in the said time-frame composed the smallest segments of responses, with none of them amounting to more than 14 percent.
With the demand for 4K clearly high, it will be important for Netflix to ensure it has content to pleasure customers, as it will be important for all content providers. CNET reports that Comcast (NASDAG:CMCSA), FOX, and Amazon will be among those offering 4K content within the year. Sony, (NYSE:SNE), LG Electronics, Vizio, and Samsung will be among the TV makers including the Netflix 4K streaming capability in their 4K products.
One thing that could hinder Netflix's offerings of 4K content is bandwidth restrictions from internet providers, like Comcast, which often have their own competing content offerings. As mentioned before, 4K streaming takes a lot of bandwidth — more than a lot of ISPs will likely want to provide for a full weekend of binge watching a full series. As implementation grows, it will be clearer just how well 4K is adopted, and whether Netflix will need to work out deals with ISPs to prevent throttling or consumers will need to fork out for higher-bandwidth service plans.
More From Wall St. Cheat Sheet:
Follow Mark on Twitter @WallStMarkSheet