Netflix Plans to Spend $3B on New Content This Year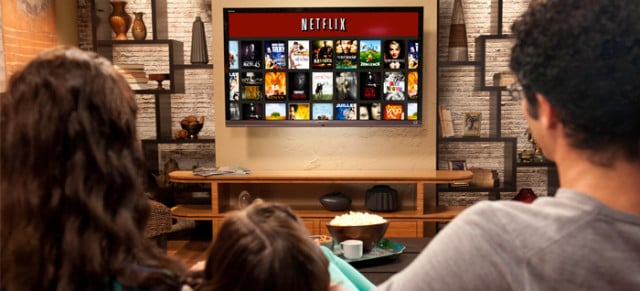 Netflix (NASDAQ:NFLX) has some big plans for 2014. In addition to creating nine new original series during the year and releasing new seasons of beloved originals like House of Cards and Orange is the New Black, the company is planning to spend $3 billion on buying other content during the year, according to the company's yearly filing with the U.S. Securities and Exchange Commission.
Over the next three years, the company is setting aside $6.2 billion to acquire content. To help raise the money, Netflix announced on Tuesday that it plans to offer $400 million in convertible debt that will be paid back by 2024.
Netflix recognizes that curating a wide variety of licensed programming is equally as important as its efforts in creating original series. "People's tastes are very broad, even in a single market. The Internet allows us to offer a wide selection, and to have our user-interface quickly learn and make recommendations based upon each individual's tastes. Those members who love action blockbusters, Korean soaps, anime, sci-fi, Sundance films, zombie shows, or kids' cartoons will find that Netflix fills their homepage with relevant and interesting titles," the company said.
The cash will go toward not only creating new content but will also be used to fund the company's expansion into Europe. It was reported in December that the company was in talks with the French government about the possibility of expanding into the third-largest market in Europe. Other reports have suggested that Germany is another prime European target for the streaming service.
Netflix will face protests from pay-TV companies in Europe, which see Netflix — with its cheap online streaming service — as a big threat. There are also strict regulations in France regarding when video streaming services can show movies, which has dampened the performance of streaming services already available in the country.
"We began our international expansion with Canada in 2010 and have since launched our service in Latin America and several European territories. We anticipate a substantial expansion of our service in Europe in late 2014," the company said in its SEC filing.
In addition, the company said it plans to spend $500 million on advertising in 2014 "to attract people around the world to try Netflix, and to reinforce with our members why Netflix is worthy," the company said in its long-term view document. The company also said it will spend $400 million on developing new technology.
Netflix reported another strong quarter of results at the end of last month. The company's last quarter of 2013 saw a record number of new subscribers drawn in by the popularity of Netflix's original programming. Netflix gained 2.3 million new subscribers in the U.S. and 1.7 million internationally during the holiday quarter to bring the service's total subscribers to 44 million.
Alongside fourth-quarter subscriber growth, revenue rose 24 percent, year over year, to $1.18 billion, while profit increased to $48.4 million, or 79 cents per share, an increase from the $7.9 million, or 13 cents per share, Netflix earned in the year-ago quarter.
More from Wall St. Cheat Sheet:
Follow Jacqueline on Twitter @Jacqui_WSCS