Netflix to Amazon: What You Can Do, We Can Do Better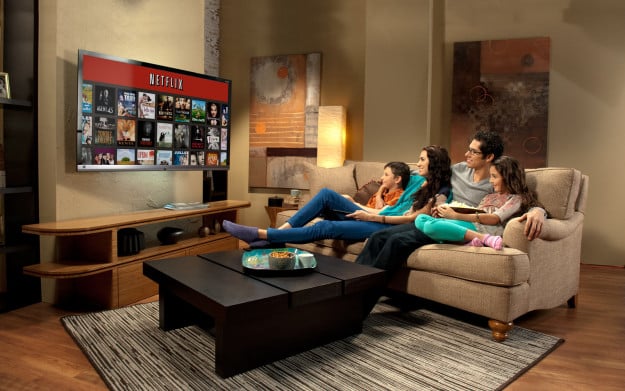 Netflix (NASDAQ:NFLX) announced that it has made a deal with PBS (PBHG.PK), making PBS programming available for streaming on Netflix as soon as this fall.
The popular and critically acclaimed U.K. drama The Bletchley Circle will be on Netflix this fall, with PBS's popular children's programming coming to Netflix by the beginning of 2014. Some of the PBS kids shows that Netflix is getting include Arthur, Caillou, and Wild Kratts. Documentary films by celebrated filmmakers like Ken Burns and PBS's popular documentary series are also scheduled to join Netflix's streaming options.
"While PBS stations will always be the first place to see our programming, this agreement with Netflix exposes our shows to new audiences and further expands PBS's presence across all media platforms," said Jason Seiken, General Manager of PBS Digital.
Amazon.com Inc.'s (NASDAQ:AMZN) streaming service through Amazon Prime announced a similar deal with PBS just last week. Prime Instant Video now has access to dozens of popular PBS shows, including exclusive access to the new season of the hit show Downton Abbey. Later this year Prime will be the only online streaming provider with access to all seasons of the popular Downton Abbey.
The PBS kids shows will be available through the new Kindle FreeTime Unlimited — a special Kindle service that allows kids to explore content while parents can easily manage screen time.
The move comes after Netflix's agreement with Viacom Inc. (NYSE:VIA) timed out and the streaming service lost many popular shows for children and young adults, including programming from Nickelodeon and Comedy Central. At the beginning of June, Amazon picked up a contract with Viacom, looking to gain access to the content that Netflix lost.
Amazon has been working overtime to build an online TV-streaming service that can compete with Netflix, and now the two are fighting over some of the same programming. In addition to a deal with PBS, Amazon has also begun developing its own original programming, hoping to match Netflix's success with its original House of Cards and Hemlock Grove original series.
As streaming shows and movies online becomes a more popular way for people to get their TV fix, we can expect these battles over content to become more heated.
Follow Jacqueline on Twitter @Jacqui_WSCS