New Disney Program Is a Startup Dream Come True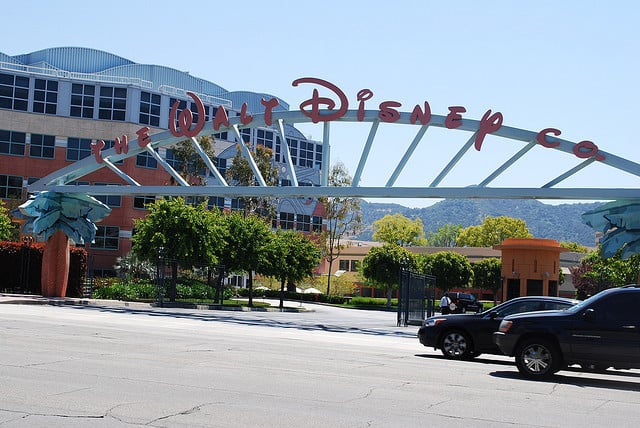 Walt Disney Co. (NYSE:DIS) is making some startups' dreams come true. The company announced Wednesday that it is partnering up with TechStars — an agency that provides seed funding for early stage companies and links entrepreneurs with established executives — to offer 10 technology startups the opportunity to work with Disney leaders for three months starting in June.
According to the New York Times, Disney will select 10 startups to work with, and those companies with media and entertainment ideas will each receive $120,000. At the end of the three-month stint with Disney, the Burbank, California-based company along with TechStars may decide to take a stake in one or more of the companies.
Disney's announcement is significant, as it represents one of the first times a large media company has taken an active interest in assisting startups. Though many small Silicon Valley companies have recently committed to mentoring new startups, the major corporations have shown little interest. Even Kevin A. Mayer, Disney's executive vice president for cooperate strategy and business development, said to the Times that before CEO Robert Iger's tenure, Disney was "a bit more proprietary in our thinking."
Disney now seems more committed than ever, and Iger, along with leaders from Disney units like Pixar, Lucasfilm, ESPN, and Imagineering, have promised to offer advice to new startups. The new program is called Disney Accelerator, and its launch comes just as the company is working to reinvent its online and mobile video game operations.
Many successful tech companies originated as entry-level Silicon Valley startups. Some of the most promising startups in the tech industry are also now being acquired by larger corporations, so it is possible that with Disney Accelerator, the company sees a way to get its hands on the best new companies first.
Mayer explained Disney's motivations to the New York Times as such: "We are an innovative and forward-thinking company, but there is also real value in being friendly to outside ideas. We want Disney Accelerator to be a part of how we profitably and defensibly grow our business."
All startups with media and tech ideas are now welcome to apply to Disney's program, although one spokeswoman maintained this week, "Please, please don't send us scripts."
More From Wall St. Cheat Sheet: