Is Research in Motion in Even More Trouble?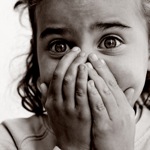 Research In Motion (NASDAQ:RIMM) is "currently experiencing a BlackBerry service issue impacting some users in Europe, Middle East & Africa," according to their Facebook page. The company is scrambling to get its email services back online while Apple (NASDAQ:AAPL) sells out of the iPhone 5 on the device's first day in stores. It's unclear whether or not this outage has anything to do with the BlackBerry Mobile Fusion update released today.
Don't Miss: Will Motorola's New Razr Hit Europe This Month?
This service failure echoes a similar problem about a year ago. In response to that switch failure, which brought BlackBerry's service down for 12 hours, Ken Dulaney, an analyst at Gartner, said, "RIM has failed again at what plagued them in past outages, which is to provide a comprehensive disaster recovery solution." The company has been facing criticism recently about its ability to compete in the current mobile market. With its fate resting in enterprise solutions, RIM's ability to fix problems is critical.
To add an ironic twist to the situation, RIM announced an agreement with the Global Enterprise Mobility Alliance in a press release today. The statement says, "GEMA and RIM are jointly bringing to market the products and services that can enable multinational customers to keep their mobile workforces reliably and securely connected, serviced 24×7, and able to meet a rapidly changing global business environment."
Despite all this, there is a little good news for the BlackBerry maker. A survey by Computing determined that 71 percent of businesses provide smartphones for their employees. Of the companies that do offer smartphones, 61 percent present a choice including a RIM device. The BlackBerry Enterprise Server is a favorite for many businesses, but the evidence suggests that RIM devices are all work and no play. When asked what platform their primary smartphone runs on, only 14 percent said BlackBerry. Google's (NASDAQ:GOOG) Android took 51 percent of the pie, and iOS took 23 percent.
RIM is clearly against the wall. Once the king of the mountain, the company is struggling to keep its place in the new mobile landscape. Shares are down over 55 percent this year to date, and 2.1 percent in pre-market trading.
Catalysts are critical to discovering winning stocks. Check out our newest CHEAT SHEET stock picks now.