New Tech This Week: From Blood Sport to Easier Car Maintenance
Blood Sport, a device that draws actual blood from gamers when they lose blood in the game, almost became a thing this week. At least it was up for funding on Kickstarter until it got suspended.
Speaking of blood sports, there's no doubt that holiday shopping fever is setting in across America. And while these five tech innovations and oddities might not all be ready in time for Christmas, they are fun (and in some cases kind of creepy) to think about.
1. Blood Sport 
Would you be interested in playing a shooter that would draw blood, in real life? Blood Sport Gaming wants players to hit the digital warzone with the intention that they will loose blood on the battlefield and in their living room.
"With Blood Sport, we're raising the stakes of gaming. We're making it so that when you lose blood in the game, you lose it in real life, as well," said one of the creators.
The prospect isn't as gross as it sounds — your blood would be going to donation centers that need your plasma to help others. This group wants to create gaming blood donation events across Canada. However, as soon as the Kickstarter page was up, funding was suspended.
"We're currently suspended and looking into the reason. Stay tuned, and make sure to start training for Blood Sport by donating some blood down at the clinic while we figure this out!"
Check out the Blood Sport events that could have been over at their Kickstarter page.
2. Onecue
Coffee tables have become cluttered with remotes. There's the remote to turn on your speakers, your TV, your cable box, and the list goes on. Universal remotes help do the job of all these, but what if you didn't even need one? Onecue wants to turn you into the remote, by using your gestures to turn on the Apple TV or even adjust your Nest thermostat. It'll look like you're using Jedi powers to wave your hand to make all this happen.
The Onecue looks a lot like Microsoft's Kinect; it's a black bar that uses infrared to see your gestures. It uses cables and a built-in IR transmitter to send your gesture signals out to your devices, which means some appliances will have to be within the line of sight of the Onecue to work. However, devices that have Wi-Fi or Bluetooth connections will be able to pair with the Onecue anywhere in the house.
The Onecue is up for pre-order for $129 and is due out early 2015 — not quite in time for Christmas.
3. Hush Smart Earplugs
Imagine being able to block out all the noise around you and still hear your alarm clock to wake up. Hush earplugs can, according to developers at Hush.
The device combines the qualities of a basic memory foam earplug and a sleep machine, all in one. The earplug portion acts as a first line of defense and the white noise, tropical rainforest,  and babbling brook noises help keep out any residual noise. Hush syncs to your phone to let you choose what kind of sleep noise you want piped right into your ear, and from the app you can select what kinds of notifications you want, be it phone calls, texts, tweets — you name it.
Hush earplugs can go an estimated 10 hours until they need to be charged, so a full night's sleep (and then some). You can recharge them with the Hush carrying case up to 10 times until it needs a recharge.
Want to own a pair? Head over to Kickstarter where over 2,000 backers have helped the project reach over double its funding goals.
4. Gizmopal
Small children walking around with cellphones is a scary thought, but parents want to be able to effectively check up on their offspring. LG and Verizon think they've found the solution with Gizmopal. SlashGear recently reported on the communication and tracking device that's worn on your child's wrist.
With it, parents will be able to do the following:
Call your child
Check your child's location
Add a caregiver
Add a contact
Parents can set permissions and keep tabs through the Gizmopal app that's available for iOS and Android smartphones. But you should be mindful that another means to track your child lets in a host of other opportunities for someone else to do the same.
The Gizmopal will cost $79.99 with a $5 monthly access fee through Verizon's More Everything plan, and is available online in "select stores in the Midwest." Availability will extend to the rest of the country on December 11.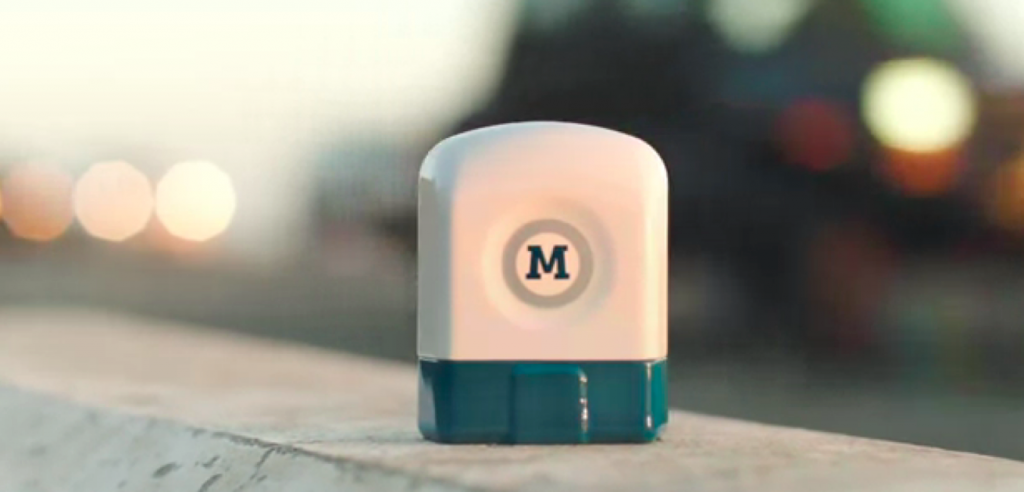 5. Mechanic Advisor
When a car problem comes up, the anxiety of getting gauged at the local mechanics sets in. But what if you could get a diagnosis before making your way to the shop? Mechanic Advisor is a plug-in car device that lets you know the reason behind that glowing "check engine" light. It utilizes your car's OBD port to run a basic diagnostic — the same thing mechanics use.
Think of it as WebMD for your car. It opens up a wider community through the app to help you figure out your issue, and if it can be addressed by you or if it needs an expert's touch. The app also allows you to get estimated repair costs, so you don't feel like you're being taken advantage of for a routine maintenance issue.
The Mechanic Advisor is up for pre-order for $44.95 and will ship Q1 of 2015.
More from Tech Cheat Sheet: