New Tech This Week, From Cool to Kind of Gross
Do you realize how much of your waste is going to waste? It could be used for much more practical purposes. Innovations in bio-fuel is the biggest boon for U.K. travelers and tourists looking to get from Bath to the Bristol Airport. NYC residents also have a present of free Gigabit Wi-Fi awaiting them in the New Year. Likewise, IndieGoGo and Kickstarter had many innovations and inventions to share from Bike HUDs to health monitors that you put in your ear. Check out the full list.
BitBite
No one likes to keep a food log. It's cumbersome to remember to enter in the foods every time you take a bite of something. Only true health enthusiasts would go through the trouble, but for the average Joe, there hasn't been much of a solution. Enter the BitBite, an ear bud that minds your eating habits for you.
It analyzes when you're eating, how many bites you take, and how fast you chew. This data allows the BitBite to remind you when you should put down your fork and ask for a doggie bag, and when you should stop for a quick snack. It also uses audio to analyze what you could be eating to guess how many veggies, fruits, and carbs you could be ingesting.
If your interest is piqued, head over to IndieGoGo and invest in one.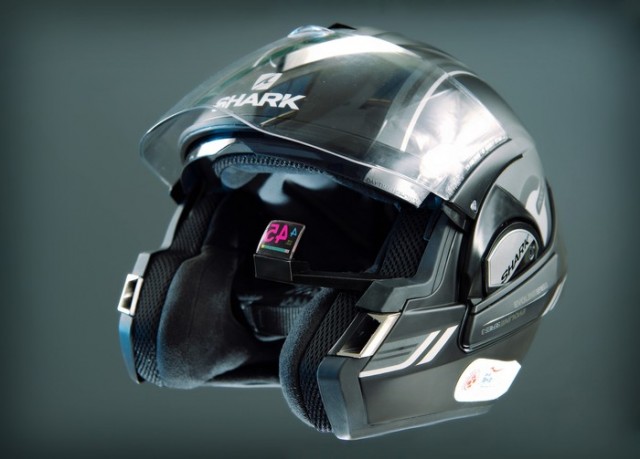 BikeHUD Adventure
Get all your motorcycle's stats without taking your eyes off the road with the BikeHUD. Know your speed and gear just by glancing at the corner of your field of vision.
The BikeHUD adjusts to clamp into any motorcycle helmet, according to the developers over at BikeSystems, and it can be moved to other helmets—so it's not a permanent mount. The HUD portion of the package is a clear plastic display, so you'll be able to see around the numbers and stats.
There are three models the team is working on. The base configuration comes with a GPS, but other versions add in an on-board controller and rear mount camera for added display options. It can even connect to your smartphone, so you can listen to music on the road. It connects to all these things by broadcasting its own Wi-Fi network. The typical battery life will last around four hours. You can charge it via USB or the controller.
Motorcyclists already need to be focused 110% of the time while they're on the road, so a HUD with all these bells and whistles may not be a good fit. But if the notion of seeing all your stats has you hooked on the idea, check out their Kickstarter page to invest in your own.

Pirate Radio
Imagine taking your headphones to the library or a coffee house and creating your own pirate channel. Wearhaus Arc wants to create a pair of "social headphones" that allow people to break the chains of their noise-canceling cups and share their listening experience with the people around them.
The headphones build a mesh network on top of wireless Bluetooth in order to initiate sharing. It has a range of 65 feet indoors and 100 feet outdoors.
The Arc comes with an app to select to listen to another wearer's music or tune into your own and broadcast to the world around you. You can change your listening experience directly from the headphones using gesture controls: Swipe left or right to change songs, up or down to alter the volume, tap to play/pause the music, hold to share your station, or double-tap to sync to the closest station.
The battery life varies, depending on if you're sharing or not. The Arc will last an estimated 16 hours with individual playback and 10 hours broadcasting. Check out their Kickstarter page if you want to invest in your own pair.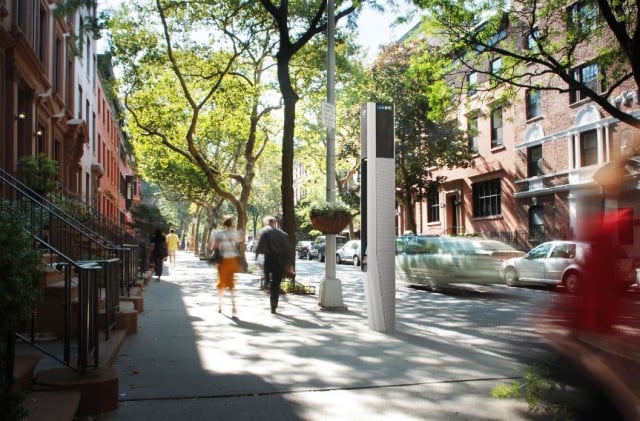 Free Wi-Fi Kiosks
Free Wi-Fi sounds like a pretty good deal, but you'll have to move to New York City in order to get it. There's a plan in action in the city called LinkNYC to set up hotspot kiosks all over the city for people to get a Gigabit connection.
There will be as many as 10,000 kiosks in all five boroughs, and they will begin to appear as early as 2015. The city will be taking down the dated pay-phone booths and replacing them with these hotspots. They will also feature a charging station and screens displaying emergency information as well as advertisements. Through ads there's hope these hotspots will bring in over $500 million over the next decade. The best part of the deal is it won't cost the city taxpayers or users a dime.
Free public Gigabit internet access — not a bad deal. Just remember to browse securely.

Poo Bus
"Not everything we flush goes to waste."
It's true, there are ways to reuse the gray water from washing the dishes or our hands as toilet water. Bio-houses have been built to efficiently cycle every bit of "waste" into recycled parts to make a house consume less, but what about cars and buses?
Landfills are rife with our thrown-away scraps, but they could be put to better use. Combine some poo and leftovers from last night's diner (from 300 homes) and you have enough bio-methane to generate heat, electricity, and fuel vehicles. Enter the Bio-Bus, a U.K. public transport bus that travels from Bristol Airport to Bath. A years worth of one passenger's food and sewage waste can power the bus for 55 kilometers. Just think about what NYC could do with all its waste—possibly power a whole fleet of buses.
More from Tech Cheat Sheet: