New Tech This Week: From Tweeting Gloves to Holograms You Can Feel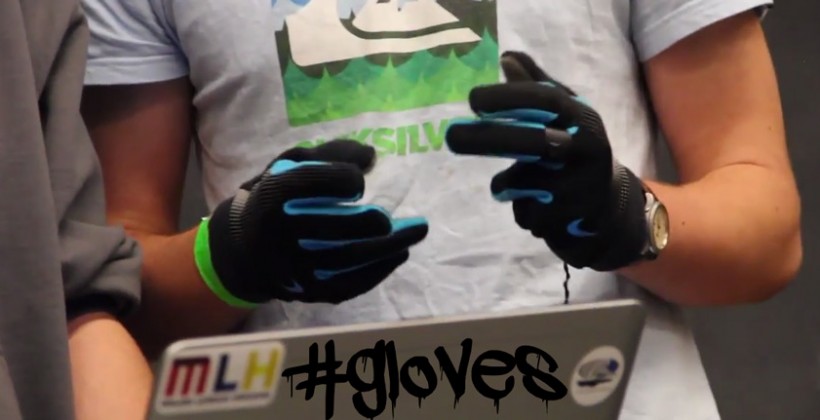 Researchers are working to make holograms you can touch and feel, which means we may soon all be able to hug Tupac's likeness. But in all seriousness, the developers behind this project were thinking of using it for medical advancements. This week in tech, we have everything from tiny home monitoring devices to tweeting gloves, and some tech that will make smartwatches look like the iPod Classic. Check out the full list.
1. Tweeting gloves
Hashtag Gloves allow you to tweet via hand gestures and voice recognition without taking your phone out of your pocket, ideally. Right now the project, developed by students at Olin College, is still in its testing phase.
Where did the students get their inspiration for this project? Jimmy Fallon, of course. After watching his string of #hashtag skits, the developers decided to implement the idea into real-life. There's still some kinks to work out when it comes to voice recognition, but you can visit the @HashtagGlove Twitter feed to check out some of their latest test tweets. Note that some of the tweets (especially ones with links) were likely used with some assistance from a keyboard.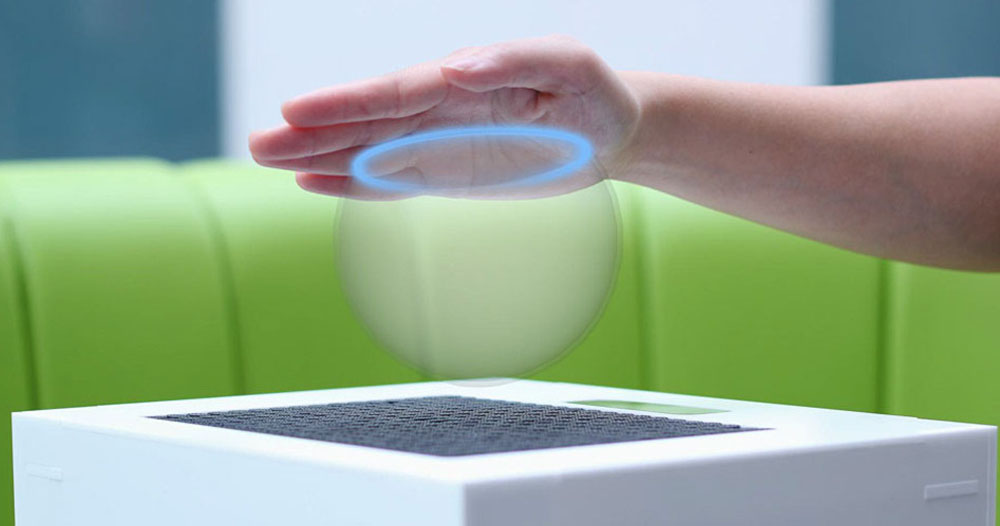 2. Holograms you can touch
There may be a way to give holograms a more physical touch by molding them with sound. New Scientist's Chris Baraniuk wrote on the new technology that developers refer to as "haptic holograms," which allow you to have the sensation of touching 3D virtual objects in mid-air.
By using focused ultrasound waves, a shape can be formed, felt, and visualized. The high-frequency sound waves give enough pressure on the skin to give the sensation of touch and texture to the object. There's some interesting tracking technology in there as well, which allows a sensor to know which portion of a virtual object a user is trying to touch.
"Without haptics, it's like you're in a dream and you cannot feel the environment," says Sébastien Kuntz of I'm in VR to New Scientist. "You can only look at it, you don't have any feedback."
The shapes used in testing are quite basic (spheres), but the team hopes the technology will one day allow doctors to see inside a person in a virtual environment.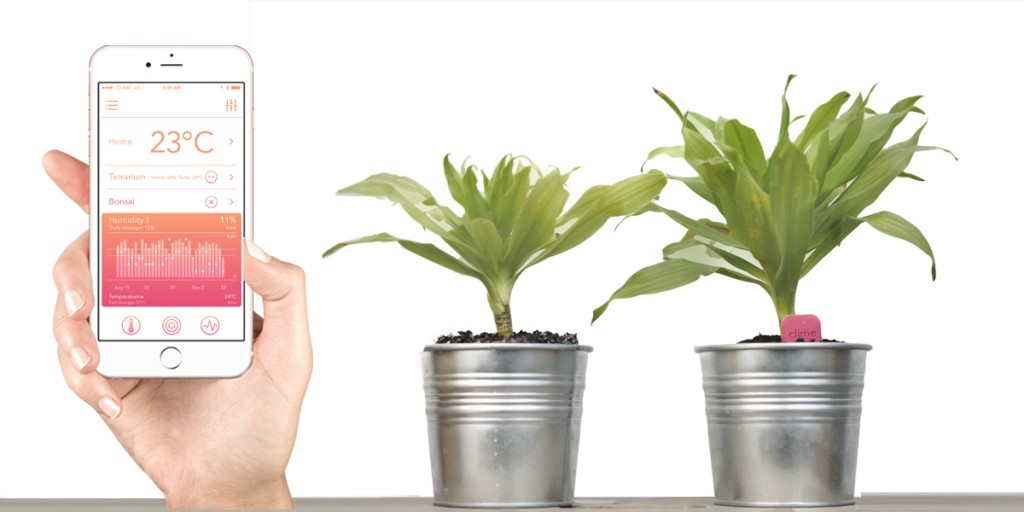 3. Home monitoring
Clime is all about taking care of the little things, keeping you informed and well-connected to your home. It's a reminder app and a control app that syncs with a tiny pink sensor that can track home metrics like light levels, temperature and humidity, movement, and location. What you choose to do with that information is up to you.
The sensors have an adhesive back, so it can attach to a wall or other surface. There it monitors for the activity that you've preselected. Use it as a thermometer outside and wake up to get your own weather cast; use it as a timer to turn your lights on, and so on. The list of uses is quite large for such a tiny package.
Developers estimate that it has a 1.5-year battery life, even though it utilizes Bluetooth 4.0 to sync with your phone. If you're interested in Clime, check out their store, where you can purchase and fund it.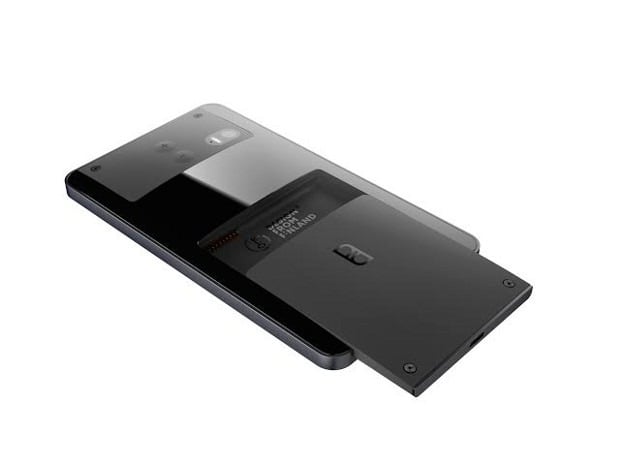 4. PuzzlePhone
Modular phones are great, and they are the future. It's silly to upgrade to a new device entirely when all you want is a minor bump like a better battery or more memory. Google's Ara is already in the works, but a new contender has entered the ring, by way of a Finnish company called Circular Devices.
The PuzzlePhone is a bit more visually appealing than the blocky Ara. It has a simple aesthetic. There are two replaceable components that slip nicely into the "spine" of the phone — the "brain" and "heart," which hold main and secondary electronics. Hardware like the camera are kept in the "brain" section, but not much else is known about how the other components are split up.
It's set to release sometime in 2015.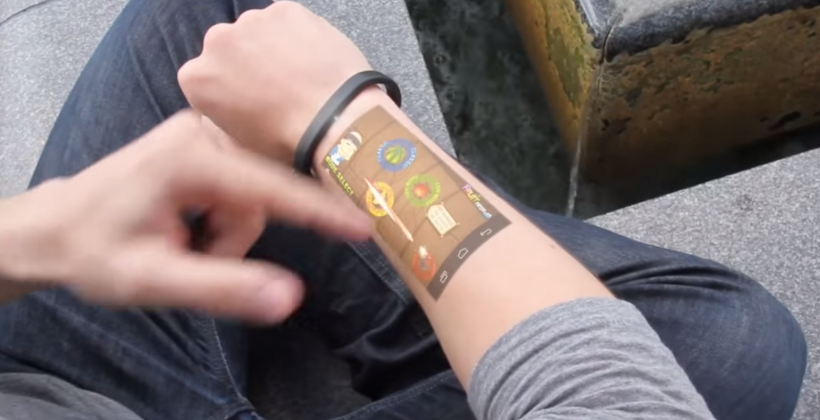 5. Cicret
The Cicret Bracelet just outsmarted smartwatches. You may not need to navigate on a tiny LCD or e-ink display when it comes to the future of wearables when you have an entire arm at your disposal.
The bracelet uses a pico projector to display your smartphone's interface with all of your content streamed right there to your arm. However, the app is only available to Android users. It uses eight "long range sensors" to detect taps and gestures. The Cicret is still in the prototyping phase, many of the images of the bracelet "in action" are only mock-ups of the desired result.
One does have to wonder how the team will compensate for different skin tones and wrist widths while developing the final product.
As of this writing, the bracelet has no release date, nor are they taking part in crowdfunding. But the team is accepting donations to help with production on their website.
More from Tech Cheat Sheet: