New Tweet, Same Story: Icahn Pressures Apple to Boost Buybacks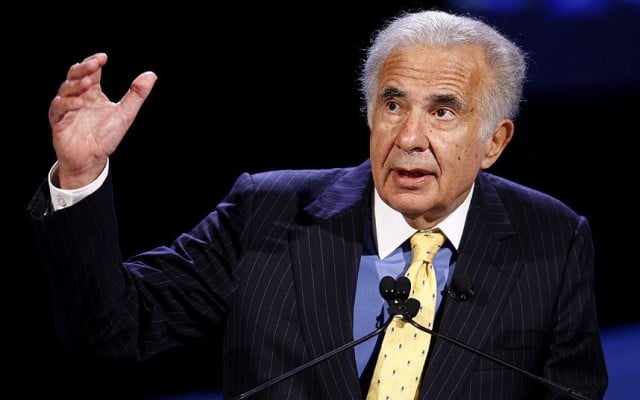 Activist investor Carl Icahn opened his mouth on Twitter (NYSE:TWTR) again Wednesday, tweeting to his followers that he bought $500 million more shares in Apple (NASDAQ:AAPL) in the past two weeks, bringing his total investment to more than $3 billion.
Having purchased $500 million more $AAPL shares in the last two weeks, our investment has crossed the $3 billion mark yesterday.

— Carl Icahn (@Carl_C_Icahn) January 22, 2014
However, it is clear that Icahn wasn't only on Twitter Wednesday to share the Apple share-buying news — he was also using the social media platform to once again pressure the Cupertino, California-based company into boosting its share buyback program, a move that Apple has been avoiding for months now. Icahn followed his buyback tweet with:
We feel $APPL board is doing great disservice to shareholders by not having markedly increased its buyback. In-depth letter to follow soon.

— Carl Icahn (@Carl_C_Icahn) January 22, 2014
Icahn's pressure on Apple to return more cash to shareholders is nothing new. According to Reuters, the investor has lashed out against Apple since August, urging CEO Tim Cook to agree to a $150 billion buyback; however, the chief executive has refused. Icahn has since scaled down those demands, filing a shareholder proposal with Apple for a smaller additional stock buyback plan of $50 billion in December, but compromises still have yet to be made. Even after Icahn met Cook for a dinner in early October, the two parties still couldn't come to an agreement, and the investor wrote yet another note to the chief executive later that month, again pressuring Apple to initiate a larger buyback of its own shares.
Apple is currently in the process of returning $100 billion to shareholders, including a total share repurchasing program of $60 billion, and it plans to spend a total of $100 billion through 2015 on share buybacks and dividend payouts. Nonetheless, the billionaire investor has stayed active on social media in recent months in order to voice his dissatisfaction, and has continued to pressure Cook to do more.
Many analysts believe that Cook should ignore Icahn's requests and focus on Apple's own plans; however, unfortunately for Cook, silencing Icahn might not be that easy, as the investor maintained to CNBC earlier in the fall that, "I feel very strongly about this. I can't promise you the stock will go up and I can't promise you they will do the buyback. But I can promise you that I'm not going away until they hear a lot more from me concerning this."
It is still unclear how much Icahn recently added to his portfolio, but Reuters reports that he had increased his stake to 4.7 million shares as of October 24. Since Icahn disclosed his stake of Apple in August, Apple's shares have gained 12 percent, and they were still rising on Wednesday, following the investor's tweets, up 1.27 percent, sitting at $556.01, as of the midday point of trading.
More From Wall St. Cheat Sheet: