Nexus 5 Gets Android KitKat, Others Will Soon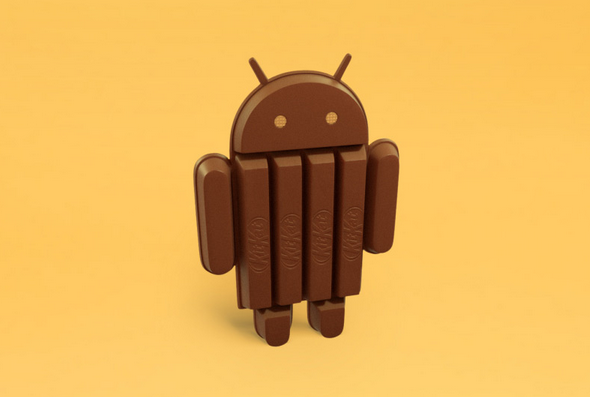 Google's (NASDAQ:GOOG) latest update to its Android mobile operating system is now available for the Nexus 5 smartphone, with availability for the rest of Android's devices coming soon.
The newest Android update, called KitKat, is now live for the Nexus 5. Smartphones like the HTC One, Samsung's (SSNLF.PK) Galaxy 4, and the Motorola (NYSE:MSI) Moto X will receive access to the update in the coming weeks, according to CBS News, though no information was offered as to when exactly that would be.
The different versions of Android have been named after desserts in alphabetical order: Cupcake, Donut, Eclair, Froyo, Gingerbread, Honeycomb, Ice Cream Sandwich, and Jelly Bean. It was thought that Android 4.4 would be called Key Lime Pie, but as it turns out, a deal with KitKat makers Nestle and Hershey (NYSE:HSY) was kept a secret even from Google employees until the name was announced in September.
At that time, not much was known about what changes would come with KitKat. All Google would say was, "It's our goal with Android KitKat to make an amazing Android experience available for everybody."
In its report, CBS News outlined some of the improvements that Nexus 5 users can experience. First up, KitKat is expected to improve Android's voice recognition software, Google Now.
However, it appears as though Google Now can still only be accessed when the phone is awake and on its home screen. With KitKat's new dialer, making calls is easier, and the dialer will recognize calls from contacts on Google Plus, generally making accessing the contact list easier. Google also added the ability to print from your smartphone and designed the interface to be slightly more user friendly with KitKat.
But CBS News reports that the biggest improvements in KitKat are targeted toward older, lower-end devices, meaning those with newer phones won't see much of a change with the updated operating system. The new Android OS takes up less memory and is overall more efficient, so older phones will likely be able to run faster than with previous versions of Android.
Follow Jacqueline on Twitter @Jacqui_WSCS
Don't Miss: Micron Paints a Target on Intel's Back With New Processor Technology.