Nintendo Launches First App, But It's Not a Game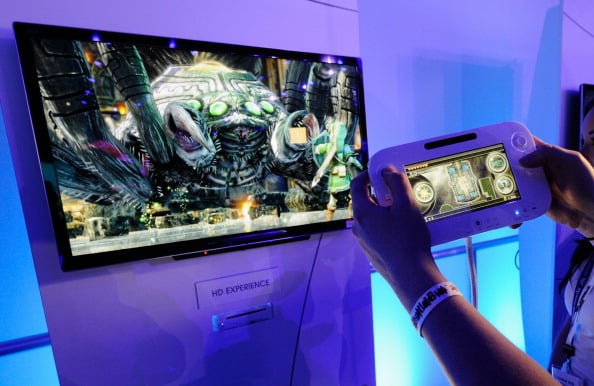 Nintendo (NTDOY.PK) is branching out into new territory by launching its first app. However, for those who hoped Mario, Pikachu, or Link were involved, the news is disappointing. Instead, the app tethers a 3DS console to the Internet via a smartphone using the app; it is not a game. Easy Tethering for 3DS is merely a boost for other technology. A real gaming app is expected later this year, and there's no word if any characters are involved.
Nintendo has been struggling lately. Its Wii U console is a distant third to the more successful Sony (NYSE:SNE) PlayStation 4 and Microsoft (NASDAQ:MSFT) Xbox One. Unlike either of its competitors, Nintendo has been slow to break into the mobile app market. Sony makes a wide variety of apps for its mobile devices. Microsoft makes universal apps that work across platforms. Until this year, Nintendo had no apps.
Nintendo emphasized that it is not releasing the app — Japanese mobile company Docomo is releasing the app. Easy Tethering will provide some extra support for the 3DS console; Nintendo is still not likely to release a series of apps anytime soon. The Wall Street Journal reported that the company sees apps as a limited form of gameplay that could endanger its hardware operations.
CNET reported that the company's critics have suggested it should bring Super Mario and The Legend of Zelda to the iOS and Android platforms, which would bring the titles to a vast majority of smartphone and tablet users worldwide. Nintendo is refusing to create its own gaming apps, despite the potential profits.
Not getting into apps a missed opportunity for additional revenue for the company. Many of the top-grossing apps on both the App Store and Google Play are games, ranging from Candy Crush Saga to Minecraft. Other popular titles that originated on other platforms have also found success in app from. Electronic Arts' Sim franchise is represented on the app charts with Sims FreePlay, a free app that allows in-app purchases.
Nintendo is reportedly preparing for apps to be announced and potentially released later this year. So while these are on the horizon, traditional consoles and games will continue to be part of Nintendo's future. The company is reportedly planning apps that complement its video games, such as a leaderboard app associated with Mario Kart 8.
Nintendo President Satoru Iwata said he anticipates a future of both apps and hardware for the company. "We hope to actively utilize smart devices, but I don't think it's true that there is no future for game consoles because of smartphones," he said, per The Wall Street Journal.
In the meantime, Nintendo fans at least know that the Internet connection on their 3DS consoles will soon be getting a boost to improve gameplay.
More From Wall St. Cheat Sheet: