No Free TV and Music From Amazon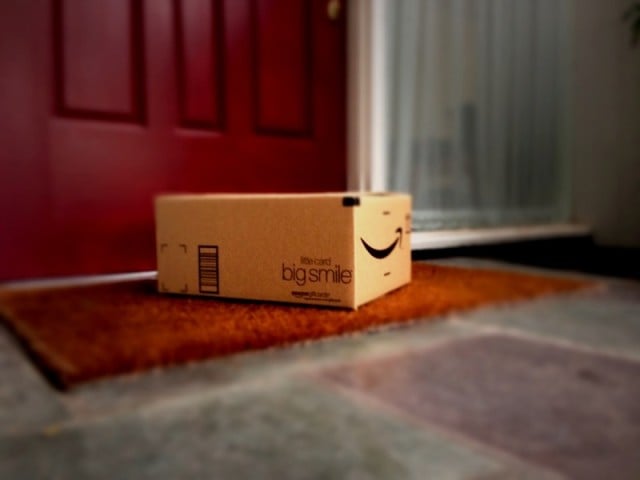 Amazon (NASDAQ:AMZN) has denied a report by The Wall Street Journal on Thursday that claimed the e-commerce giant was readying a free television and music streaming service, which would be ad-supported and not just for Prime customers. The Journal has since removed the article from its site.
According to Variety, the report gave shaky details via unnamed sources about a potential television service that would offer TV through the Web, showing Amazon original series as well as programming licensed from other sources. Amazon currently offers TV streaming to its Prime customers via Prime Instant Video. A free, ad-supported service would compete with Hulu's free offering.
A spokeswoman from Amazon denied the report in an email to Variety, saying, "We're often experimenting with new things, but we have no plans to offer a free streaming-media service."
Rumors about a potential music streaming service as well as a TV set-top box from Amazon have been swirling for a while. After the company recently increased the yearly fee for a Prime membership by $20, some have posited that the company would appease members by adding more benefits to the membership. Others have said the company needs to create a tiered pricing scheme for Prime that would allow customers to choose the benefits they're interested in for a price that fits their budget.
Meanwhile, Amazon has announced a media event announcing "an update on our video business" that is set to take place on April 2. Many are speculating that rather than a free streaming service, Amazon will release a set-top box that will compete with devices like Apple's (NASDAQ:AAPL) Apple TV, Google's (NASDAQ:GOOG) Chromecast, and Roku.
As for the music streaming service, a previous report from The Wall Street Journal cited anonymous sources saying that Amazon is currently in talks with record company executives to gain music rights. Those sources said the company could make the service so listeners can only listen to a portion of a given song or album in order to encourage them to download the songs from Amazon's mp3 store. In that way, the service would be similar to Apple's iTunes Radio, which also features prominent "buy" buttons so that a listener can purchase a track they might like through iTunes.
Given the Journal's snafu with its Amazon sources, the music streaming idea should be taken with a grain of salt, especially since as the publication described it, listeners would only be able to hear a small portion of a song, since Amazon doesn't seem to be willing to shell out as much as the record companies would like. When free streaming from Spotify and others offer easy access to a huge catalog of material, it's uncertain what the draw would be for Amazon's service as The Wall Street Journal describes it.
More From Wall St. Cheat Sheet:
Follow Jacqueline on Twitter @Jacqui_WSCS