No Joke, This Security Expert Has Zombie Warnings for Cisco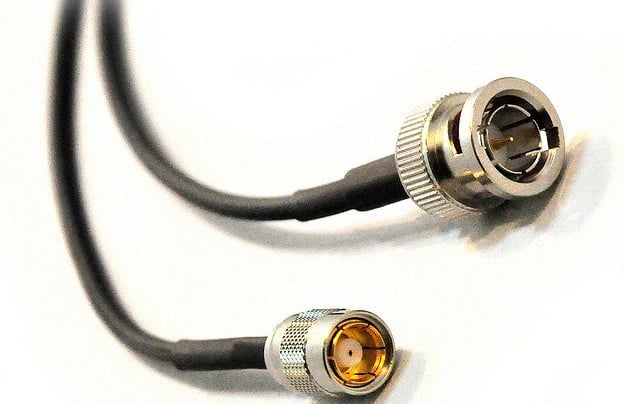 On June 19, Cisco's (NASDAQ:CSCO) Chief Executive Officer John Chambers announced in Jerusalem that Israel would be the first fully digital nation in the world.
Earlier that day, he met with Prime Minister Benjamin Netanyahu, agreeing to establish a working group to explore how the technology company could help upgrade Israel's digital infrastructure. Typically, most countries upgrade one sector at a time, but Israel is aiming to create a fiber optics infrastructure in business, education, health care, and security all at once. It's a risk that doesn't seem to daunt Chambers. "This is going to be the first digital nation, if we're successful."
However, Cisco's boldness was met with an equal degree of caution from the chief executive officer of the Washington-based Cyber Security Forum Initiative, a nonprofit organization that advises the government, military, and industry. At an interview in Tel Aviv, Paul de Souza cautioned that the effort to turn Israel digital through the super-fast fiber-optic network could compromise national security, unless appropriate precautions were taken.
"There is national security and innovation and you have to find the right balance," he said, via Bloomberg. "You can't compromise national security just because you want the country to be extremely innovative."
When speaking in Jerusalem last month, Chambers noted that the fiber-optic network being built for Israel Electric Corp. would showcase technology that many other nations may adopt. While the scope of the project is clearly its selling point, he was sure to address security concerns as well. Chambers said that Cisco was committed to securing the network and would both train and attract "the best there is in security on a global basis." The company has also designed a technology incubator in Israel for cyberdefense startups.
"The government of Israel and Cisco are still working on a plan that will give solutions for all needs that arise," Cisco added in a statement emailed to Bloomberg. De Souza had a recommendation in that area, noting in the Tel Aviv interview that the company should cooperate with local security companies and integrate their technology with its system in order to protect it. "At the end of the day, you want a network to have layers of security and a certain layer of complexity to make it harder for people to penetrate it, added de Souza, a former security engineer for AT&T (NYSE:T).
Failure to create complex layers of security would leave the system open to exploitation by criminals or terrorist groups. One of De Souza's primary concerns are zombies, or computers that have been compromised so they can be remotely controlled. "Imagine Israel with millions of zombies that have super capability and can bring down countries, he said. "Not only can these computers attack Israel itself, but they can at the same time use Israel as a way to attack other countries in the whole false flag thing and put the blame on Israel."
The new fiber-optics network will compete with Hot Telecommunication Systems (HOTZF.PK) and Bezeq The Israeli Telecommunication Corp. It will eventually serve as the backbone for the country's electricity, television, health care, and even education system, Chambers said in June.
Having a strong technological infrastructure is a necessary element for achieving maximum growth potential in the near future. Over the next decade, private companies are expected to generate $14 trillion in profits from the ever-increasing connectivity of devices, a phenomenon known as the "the Internet of Everything." Based on Cisco's calculations, in just 2013, "Internet of Everything" profits will reach $613 billion. "If I were a start-up in Israel that's the direction I would go," Chambers said, according to the Jerusalem Post.
 Follow Meghan on Twitter @MFoley_WSCS