Nokia's Real-Time Traffic Technology to Enhance Fleet Management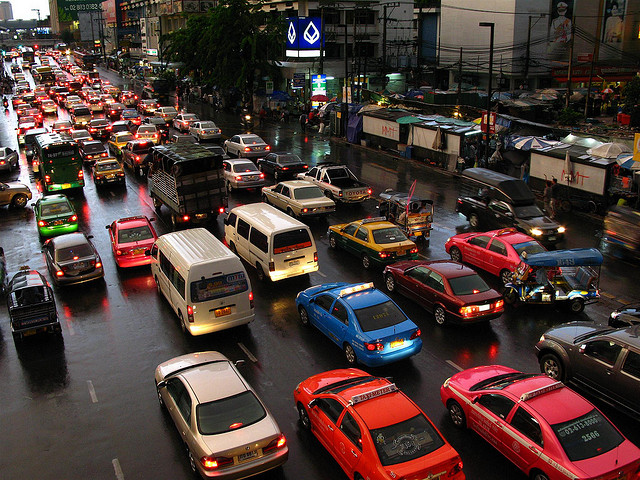 Nokia Corp.'s (NYSE:NOK) HERE announced Monday it is bringing its real-time traffic information to Esri, a geographic information system mapping software used worldwide by enterprise and government fleet management companies, via its HERE Traffic service.
HERE is a subsidory of Nokia that offers a location cloud service that delivers maps and location experiences on various screens and operating systems. Nokia said in its press release that HERE Traffic would enhance Esri's web and cloud location platform with more precise location data for intelligent routing. What does this mean? It means fleet operators will be able to better manage problems as they occur in real time, rerouting fleets when traffic unexpectedly peaks and generating alerts when pickup or delivery delays occur.
"For 10 years, Esri and HERE have had the shared goal of enhancing safety and increasing the efficiency of fleet operations by offering the most accurate transportation information on more roads than any other provider across the world," said Chris Cappelli, director of sales at Esri. "Launching real-time traffic from HERE on Esri's platform for our ArcGIS Online and ArcGIS for Transportation Analytics software products will offer a deeper level of logistic and analytic capabilities for enterprise and government fleet companies."
Real-time traffic is one of the services that HERE delivers based on the data it gathers from a range of sources, including the world's largest compilation of commercial and consumer probe data, fixed proprietary sensor network, event-based data collected from government and commercial sources, and billions of traffic records.
"Dependable real-time traffic information is crucial to improving fleet operations strategy today and for the long term," said Roy Kolstad, vice president for Mobile, Web and Enterprise in North America at HERE. "Our traffic offering will complement HERE map content, which Esri has been using for a decade. Through this combination of traffic and map content, Esri will be able to provide a richer location-based analytics offering that will help businesses make more informed decisions."
HERE currently processes 20 billion real-time GPS probe points a month, with almost half of all the data less than one minute old and more than three-quarters less than five minutes old.