NSA's PRISM: Causing More Problems for Phone Companies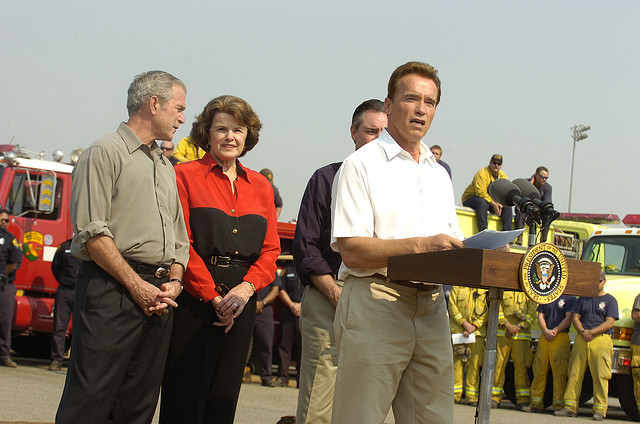 Dianne Feinstein, chairwoman of the Senate Intelligence Committee, opposes a proposal requiring telecommunications companies like Verizon (NYSE:VZ) to store the call records of millions of U.S. residents because of its costs and complexities, Bloomberg reports.
No legislation has yet been introduced, but the telecommunications industry has begun lobbying both Congress and President Barack Obama, arguing that its members should not be required to keep information they no longer need. When the broader debate on curbing the National Security Agency's powers begins next week, lawmakers are expected discuss how these records can be accessed and where they should be stored.
When former NSA contractor Edward Snowden revealed in June that he had passed top-secret documents to The Washington Post and The Guardian, he detailed classified U.S. surveillance programs including PRISM, which gave the NSA access to vast amounts of Internet data from large tech, telecommunications, and social media companies.  Snowden's first leak showed that a secret court order forced Verizon to turn over metadata on the numbers called and the time and duration of calls for its United States customers.
That demand was authorized by the intelligence court under Section 215 of the Patriot Act, which permits the government to access "any tangible things" as part of any authorized investigation related to terrorism or intelligence activities. These records are kept five years.
Snowden also leaked a May 2012 internal audit that recorded 2,776 violations the previous year on how the NSA collected voice and data communications.
"Senator Feinstein opposes storing the metadata with the telecommunication companies themselves," her spokesman, Brian Weiss, said in a statement to Bloomberg. Her support is key for the proposal to be viable because the Senate Intelligence Committee oversees the NSA and is prepares to "undertake a major review of all intelligence data-collection programs involving Americans," according to an August 9 press release.
Telecommunication companies agree. "If the government needs it, then the government should figure out how to safeguard it," Jot Carpenter, vice president of government affairs for CTIA – The Wireless Association, an organization that represents the wireless industry, told Bloomberg. Telecommunication companies do not want "to be the custodian of that information for any longer" than they need it. "You're talking about a very significant volume of data," and the carriers don't "want to be in a situation where they have to retain data any longer than necessary for their own business purposes," Carpenter said.
Verizon spokesman Ed McFadden also told the publication that the company has expressed its concerns to the administration about being compelled to keep the metadata.
But lawmakers see the proposal as a means to check public outrage over the U.S. government's spying. Rep. Adam Schiff, a California Democrat and member of the House intelligence Committee, told Bloomberg that private storage, versus government storage, would be less invasive of Americans' privacy rights. "There's no reason the government needs to acquire all the data if it can get what it needs by querying the telecommunications providers," said Schiff, who pushing Congress to implement private storage.
Currently, the NSA keeps the records in a central database, and they can be queried only when analysts have reason to believe a phone number is connected to a terrorist plot, according to an August 9 description published by the Obama administration. If the telecommunications companies keep the records, NSA would query databases operated by carriers.
Proposals introduced in the House of Representatives and the Senate also want to add another layer of regulation by requiring the NSA to get a warrant to access the phone data. The Obama administration has not yet voiced an opinion on the issue, according to Bloomberg.
Follow Meghan on Twitter @MFoley_WSCS
Don't Miss: AT&T Move Fuels iPhone Launch Date Rumors.