Oculus Begins Shipping Final Developer Kit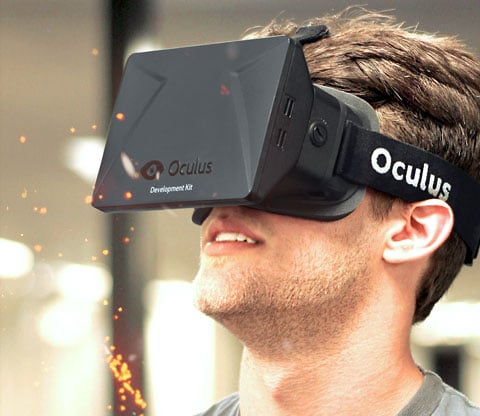 Virtual reality is inching closer to gamers' living rooms. Oculus, the now Facebook (NASDAQ:FB)-owned startup, is shipping out its last developer kit, hinting that a customer friendly version of the headset will be out soon.
Oculus posted on its developer center forum that it is starting to ship out its Oculus Rift DK2 models. More than 45,000 of these products are going out to developers starting in July. The demand is so high that the company's Chinese manufacturers cannot keep up, said Oculus in its statement.
Despite this backlog, this second developer kit is likely to outsell its predecessor, which Oculus sold about 50,000 developer kits reported TechCrunch. The first of these second generation developers' kits will reach customers in mid-July.
We expect to ship roughly 10,000 DK2s from the factory in July, with just over half of the units through distribution centers and on their way to doorsteps before the end of the month. The very first units are expected to reach developers the week of July 14.
Customers who purchased the prototype headset will receive an email when theirs ships out. The news of this development kit shipping out is good news for gamers interested in the consumer version when it hits stores in the future. The DK2 is expected to be the last developer kit before a customer version of the Oculus Rift becomes available for customers, hinting that the next Oculus Rift headset will be the one that reaches stores. From the beginning Oculus' goal has been to create a virtual reality headset that it meant to sell to customers.
However, to encourage game developers to create computer games that used compatible technology, the developer kits were a much-needed product. Also, the $350 it charged per developer kit is good revenue, although money is likely not as much of an issue after Facebook purchased the company in late March.
The Oculus Rift headsets are designed for use in conjunction with PC games. Reviews of the headsets at developers' conferences have been quick to praise recent improvements to the virtual reality technology from past prototypes of the headset.
Oculus isn't the only company working on virtual reality for gaming purpose. Sony is working on a virtual reality headset meant as an accessory for the PlayStation 4 console. The headset, dubbed "Project Morpheus," debuted at the Game Developers Conference last March.
All of this upcoming virtual reality headgear has yet to have a release date. The Oculus Rift is likely to come out first. Its final developer kit is out, about a year after the public saw the first prototype. Project Morpheus just debuted mere months ago. Either way, it seems likely that virtual reality video games will likely be a niche by the end of the decade.
More From Wall St. Cheat Sheet:
Want more great content like this? Sign up here to receive the best of Cheat Sheet delivered daily. No spam; just tailored content straight to your inbox.,