Oh, Canada: Rogers Communications Shuns BlackBerry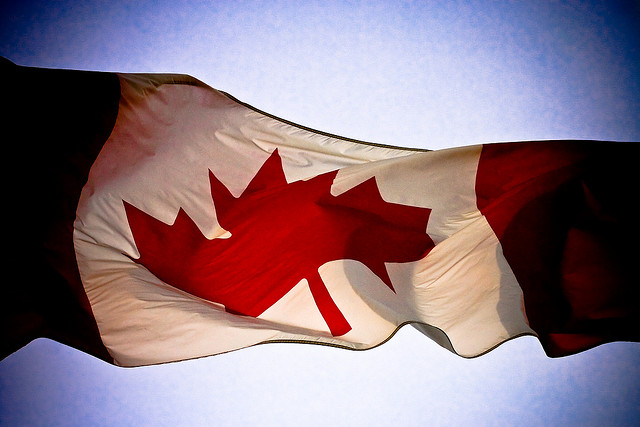 Ouch, this one hits close to home. BlackBerry (NASDAQ:BBRY), the struggling Canadian phone company, unveiled its latest smartphone device, the Z30, at a launch event in Malaysia last month. But now, according to CBC News, one of its oldest supporters, Rogers Communications, is maintaining that it will not stock the new BlackBerry Z30 in its stores once it is released to Canadian retailers on Oct. 15.
Many consumers and investors were no doubt surprised when the Waterloo, Ontario-based smartphone maker revealed its latest offering to the public Sept. 18, just weeks after announcing its decision to put itself on the auction block, but BlackBerry still envisioned that it would at least draw the support of its Canadian compatriots, especially Rogers, considering the company was one of the earliest adopters of BlackBerry products. It even hosted the Canadian debut of the BlackBerry 10 device back in February.
Rogers is one of Canada's largest carriers, thus, its decision will no doubt have an effect on BlackBerry's already floundering sales. However, CBC News reports that other Canadian carriers such Bell and Telus, as well as the old standbys Best Buy (NYSE:BBY) and Future Shop, will still carry the new Z30 device which BlackBerry touts as the "biggest, fastest, and most advanced smartphone" to date.
From BlackBerry's event in September, we learned that the new Z30 will include a full touchscreen equipped model with a 5-inch display and 4G capabilities. The device will come with stereo speakers, a bigger battery, and the most recent 10.2 version of the BlackBerry 10 OS. But despite the alluring features, analysts are still leery to anticipate any significant success for the smartphone maker.
BlackBerry released its second quarter earnings report last week and unveiled a financial situation that was even worse than anticipated. In addition, its formal filing with the Securities and Exchange Commission that it also published Tuesday, only added insult to injury as it revealed that the struggling Canadian company only sold 5.9 million units in its latest quarter, and that number is down from the 6.4 million smartphones that consumers bought in the first quarter, and 9.5 million devices in the year-ago quarter.
BlackBerry also already has a $934 million charge related to Z10 inventory, and that will only add to the $400 million charge that the Ontario-based smartphone maker is anticipating through the rest of the fiscal year. Thus, Blackberry's business and financial situation is dire, and it is easy to understand why the company is so desperate to secure a bid that it has agreed to pay Fairfax a $157 million breakup fee for a tentative takeover offer. Fairfax, BlackBerry's largest shareholder, has already signed a letter of intent for a $4.7 billion buyout, but it remains unclear if that deal will go through, and BlackBerry is now willing to do whatever it can to push it along.
Don't Miss: Can Ballmer and Gates Survive Re-Election?