Outlook: Amazon Launches Fire TV to No Fanfare
On Wednesday, Amazon (NASDAQ:AMZN) introduced the Fire TV multimedia set-top box for video, music, and gaming. Fire TV began shipping today from Amazon.com at the same $99 price point as Apple Inc (NASDAQ:AAPL) TV and Roku 3 (likely its main set-top box competition), and above the $35 price point of Google (NASDAQ:GOOG) (NASDAQ:GOOGL) Chromecast.
Fire TV includes a free remote control with a built-in microphone for Voice Search; a $39.99 game controller is optional. It has a quad-core processor with over 3x the processing power of the three competitors, 4x the memory, and a dedicated graphics processing unit. It delivers 1080p HD video and Dolby Digital Plus surround sound. For video, FireTV features Amazon Instant Video (to rent or purchase), Prime InstantVideo (unlimited viewing for Prime subscribers), and a slew of third-party apps such as Hulu Plus, Netflix (NASDAQ:NFLX), Watch ESPN, and YouTube, among others. For gaming, Fire TV features content from Amazon Game Studios, Disney, EA, Game loft, Mojang, and Take-Two, among others. Finally, for music, Fire TV features Amazon MP3, iHeartRadio, and Pandora, among others.
Fire TV has a number of nice features, but none appear to us to be "must-have". Users can access previously purchased content from Amazon Instant Video (movies and TV), as well as previously-uploaded content from the Amazon Cloud Drive (including purchased music, as well as personal photos and videos). Voice Search allows the user to search by movie, TV show, actor, game, and a slew of other options, and utilizes Bluetooth technology to eliminate the need for line of sight.
Advanced Streaming and Prediction (ASAP) predicts the video content that the user will want to watch based upon the watch list and recommendations, and loads that content ahead of time to minimize buffering. Users can fling content from a Second Screen (including the Kindle Fire HDX currently, with the iPhone and iPad available later this year) to the Fire TV. X-Ray shows movie, TV, and music information on the user's Second Screen. Fire TV also works with Free Time Unlimited, a subscription service that costs Prime members $2.99 per month and provides all-you-can-eat content for young children.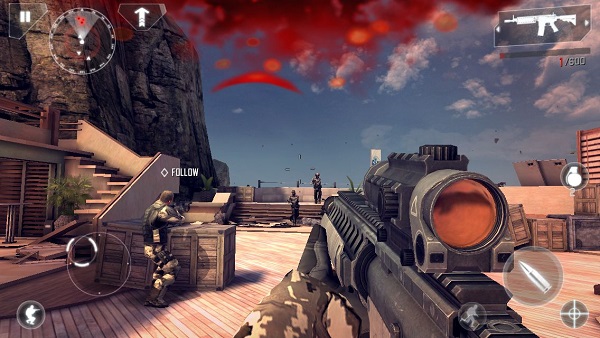 Fire TV has some interesting gaming content as well. As previously mentioned, Amazon will offer a $39.99 controller for gaming on the device, as well as first- and third-party titles. Amazon Game Studios has developed Sev Zero, a third-person shooter that will be exclusive to Fire TV. The game is free with the purchase of a controller, or $6.99 as a stand-alone purchase. According to the company, the average price of a paid game on Fire TV is only $1.85. Over one hundred games are available at launch, with thousands available next month with the introduction of the Fire TV app for touch-enabled games.
We thought Fire TV's debut was underwhelming, and believe that Amazon missed an opportunity to introduce a highly differentiated device. As Amazon inexplicably failed to provide a livestream of the introduction of its new streaming device, we were forced to view a live blog on an unaffiliated website. As a result, Amazon allowed third-party commentators to influence (both positively and negatively) the perception of its new product among investors and consumers.
We believe that the primary use for Fire TV will be video streaming through Hulu Plus, Netflix, and Prime Instant Video — three applications that are already available on a slew of other consumer electronics devices, including Fire TV's primary competition. With similar application availability and pricing for Fire TV and its competition, we remain unconvinced that buyers will opt for Fire TV at the expense of Apple and Roku, particularly among non-Amazon customers. Further, most gaming consoles already provide access to these streaming services, making Fire TV another entry in an already crowded space. Although Amazon has many notable partners lined up, we do not expect Fire TV's gaming initiative to be successful, as we do not anticipate that consumers will perceive a need to play mobile games on their TVs. The device's success for gaming will ultimately depend upon the quality and popularity of first-party exclusives, which we expect to be limited. If first-party exclusives are lacking or are slow-to-market, gamers and third-party developers may stay away, much as they have with Nintendo's disappointing Wii U.
Regardless of the level of third-party support, we expect casual gamers to continue to opt for the convenience and low pricing of games for mobile phones and tablets, at least until Fire TV is considered a viable gaming device. Once they are convinced of this viability, gamers may consider buying a $39.99 controller; if they remain unconvinced, however, the controller is unlikely to be popular, particularly when its pricing dwarfs that of a typical Fire TV game.
We are maintaining our NEUTRAL rating and $330 price target. Our PT reflects a P/E multiple of 50x our hypothetical FY:19 EPS of $8.38, discounted back five years. Our rating is based on our assessment that Amazon is unlikely to provide investors with a strategy road map. While recent announcements have given us increased visibility into Amazon's revenue growth, we are not convinced that the company will share sufficient details about spending plans to allow us to accurately model profit growth, and it may take time before EPS grows sufficiently to justify its share price.
Michael Pachter is an analyst at Wedbush Securities. 
More From Wall St. Cheat Sheet: