Outlook: Electronic Arts Leads the Gaming Industry Race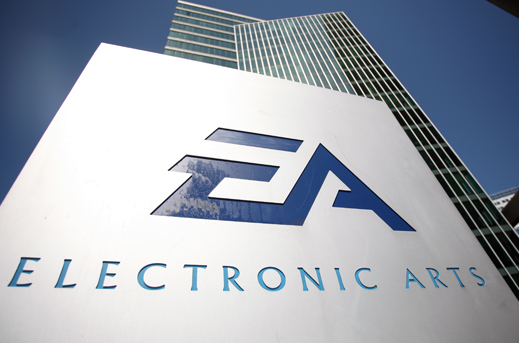 On Thursday, EA (NASDAQ:EA) shares were hit by speculation from one of our competitors that DICE, the developer of the Battlefield franchise, would delay the release of Battlefield 5 out of FY:15 to focus on the fixes needed for the current version of the game. We believe this speculation is unfounded.
Although EA has as yet to announce a Battlefield extension for FY:15, we believe Criterion Games is working on a military shooter that may become a brand extension for the Battlefield franchise in FY:15. DICE is responsible for Battlefield 4 and the patch, and DICE's two studios (in Stockholm and London) are currently working on Mirror's Edge 2 (announced at E3 and likely a FY:16 release) and Star Wars Battlefront (announced at E3, and possibly a FY:17 release).
We spoke with management on Thursday afternoon, and although they have not yet announced a version of Battlefield for FY:15, they confirmed that our understanding is "spot on" and that if a version of Battlefield were to be released in FY:15, it would be developed by a studio other than DICE. Therefore, we think that our competitor's analysis is flawed, and that work on the patch for Battlefield 4 will not result in any game delays in FY:15, nor does it cause us to lower our EPS estimate for FY:15, which remains at $1.65.
We are maintaining our OUTPERFORM rating and our 12-month price target of $30. Our PT is based upon a forward P/E of 18x our $1.65 EPS estimate for FY:15, and reflects improving execution, the positive impact of digital on top- and bottom-line expansion, and a strong next-gen slate of games. We recommend investors continue to accumulate EA shares while they trade at a discount to our price target.
Our investment thesis is that we remain positive on the EA story, with guidance for a difficult transition year supporting our positive bias. Despite recent execution missteps and a relatively low number of packaged goods in FY:13 that drove a year-over-year revenue decline, EA managed to hold earnings relatively flat, primarily due to unrivaled digital strength. We believe the company has a better line-up of packaged goods releases this year, is likely to maintain digital revenues, and is best positioned among its peers to exploit what we expect to be an uptick in game sales once Microsoft's Xbox One and Sony's PS4 launch.
We believe EA represents the best opportunity for investors to benefit from continued digital growth for the industry in the coming years, as well as from a likely rebound in packaged goods sales as the new consoles are adopted. Risks to attainment of our share price target include changes to game release timing, greater-than-expected deterioration of the average selling price "ASP" for game software, the effects of competition, changing macroeconomic factors, and lower-than-expected consumer demand for video game hardware.
Michael Pachter is an analyst at Wedbush Securities. 
Don't Miss: 10 High-Profile Posthumous Movie Roles.