Pandora's Publicity Stunt Could Be Blocked by the FCC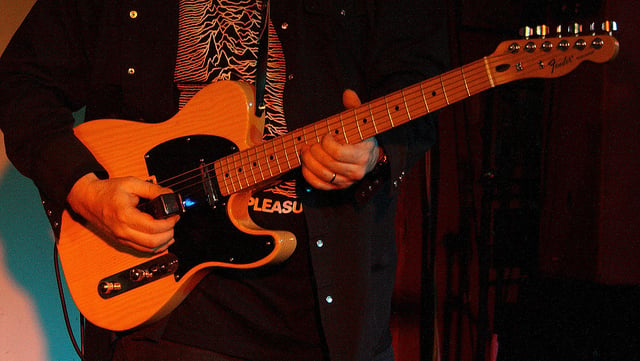 Pandora Media (NYSE:P) is coming up against opposition from the American Society of Composers, Authors, and Publishers about a South Dakota-based radio station the Internet company purchased as a publicity stunt to prove its point that terrestrial radio stations pay less in royalties than online-based radio services.
Pandora bought KXMZ-FM of Box Elder, South Dakota, in June to take advantage of the lower royalty rates owners of terrestrial stations have to pay to artists. The American Society of Composers, Authors, and Publishers, which represents musicians and composers, has appealed to the Federal Communications Commission on the purchase, saying that Pandora will not serve the "needs and interests of the residents of Box Elder," according the the complaint seen by Gigaom.
Pandora has been lobbying Congress to pass the Internet Radio Fairness Act, which would reduce the royalty fees it pays to ASCAP. Pandora believes the rates ASCAP is asking for are unreasonable, as Pandora must pay both the musician who performs a song and the person who wrote it, while conventional radio stations only have to pay songwriters.
In another move to reduce royalty fees, Pandora has attempted to cut a direct deal with Universal Music Publishing Group, which still could be denied by the ASCAP rate court. That court is expected to rule that the group can't make a deal with Pandora directly because it is still subject to an ASCAP consent decree. A decision is expected to be reached soon.
Both ASCAP and artists including Pink Floyd have accused Pandora of trying to squeeze musicians out of money they deserve. Pandora argues that the fees have made it impossible for the company to make a profit and has pointed out that rival Clear Channel (NYSE:CCO), which owns Pandora competitor iHeartRadio, pays lower fees to ASCAP because it also owns some terrestrial stations. Musicians argue it's not their fault that Pandora has been unable to monetize its service.
Pandora, which has a free ad-based service and an ad-free version for a monthly fee, has struggled to make profits despite its 70 million listeners. What the FCC determines on the matter could decide if free Internet radio is a viable business option.
Follow Jacqueline on Twitter @Jacqui_WSCS