Patience, Grasshopper: Microsoft Won't Name New CEO Until 2014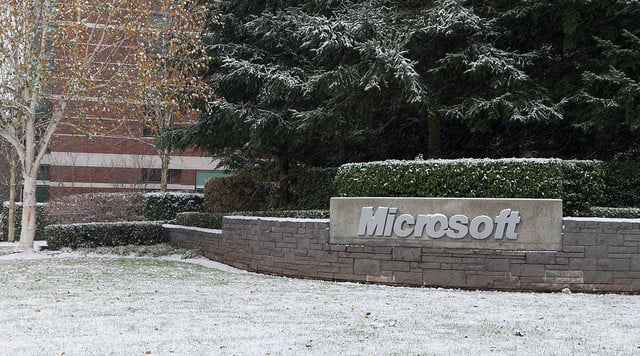 Much to the chagrin of gossips everywhere, Microsoft (NASDAQ:MSFT) director John Thompson wrote in a blog post Tuesday that the board will not be choosing Steve Ballmer's successor until early 2014. Speculation has swirled over who will become the next CEO of a struggling company that was once a powerhouse in the tech industry, but it is now clear that Microsoft is not willing to rush its decision as Thompson explains, "We identified over 100 possible candidates, talked with several dozen and then focused our energy intensely on a group of about 20 individuals, all extremely impressive in their own right. As you would expect, as this group has narrowed, we've done deeper research and investigation, including with the full Board. We're moving ahead well, and I expect we'll complete our work in the early part of 2014."
According to All Things D, Thompson's forecasted end-date for the CEO search still falls within the time frame that Microsft promised back in August, but many investors and employees were still hoping that an official successor would be named before the end of 2013. When Ballmer unexpectedly announced in the summer that he would be leaving the company within the year, employees were left in the dark as to whether the same employment structure would function with a new CEO, or if the company would be orchestrating new rounds of layoffs. Thompson's announcement didn't exactly turn any lights on.
Now, it looks like investors and employees will have to wait until 2014 to learn their fate, because Microsoft is still mulling over what kind of leader the company really needs right now: an experienced one, a tech savvy one, or both. Luckily, they have candidates who fit into both camps, but not all might be available, as is the case with Ford (NYSE:F) CEO Alan Mulally. The executive has been highlighted as a strong contendor for the new CEO position, especially because he is a close comrade of Ballmer's and is known for his expertise in company turnarounds, but he maintained earlier this month that he will be staying with Ford until the end of 2014, so things just got a little more complicated.
All Things D also identifies Microsoft enterprise head Satya Nadella as a viable candidate for the Microsoft position. Nadella doesn't have as much experience steering a company's ship as some of his competitors do, but what Nadella lacks in CEO experience he makes up for in technical expertise, and Thompson reiterated that requirement in his blog post Tuesday. Thompson explained that Bill Gates, the board Chair, talked about the CEO search in a recent board meeting, and "he noted that this is a complex role to fill, involving a complex business model and the ability to lead a highly technical organization and work with top technical talent."
So, unfortunately, Thompson's blog post didn't really clear up anything on the search front, except the fact that the decision won't be made until 2014. Thrilling. The only thing that means is that rumors will continue to boil over, and the Microsoft soap opera will continue.
Don't Miss: Google Glass Adapts MyGlass Companion App for iPhone Users.