PlayStation 4 Doubles Xbox One Sales in January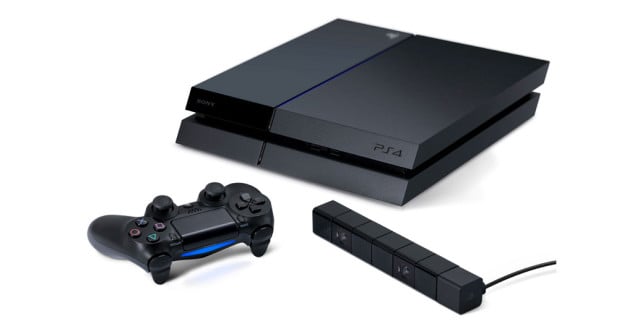 According to the latest data from NPD Group seen by Bloomberg, Sony (NYSE:SNE) sold more than twice as many of its new PlayStation 4 video game consoles than Microsoft (NASDAQ:MSFT) sold of its competing Xbox One device in the first month of 2014. NPD didn't give exact figures on how many PlayStation 4s Sony sold in January, only saying that it was twice as many as the amount of Xbox Ones sold during the month.
Sony cited the NPD data in an email to Bloomberg and said that combined with the last-generation PlayStation 3, Sony sold more video game consoles than any other company in the first month of the year.
NPD's data also measured different aspects of the gaming industry as a whole. Spending on video game hardware increased 17 percent in January to $241 million, but software sales dropped 41 percent because not many titles are available on the new consoles yet. Total video game sales fell 21 percent, and as a whole, consumers spent $1.05 billion on gaming in January, the firm found. The performance of both consoles is being closely watched by the gaming industry, which is using sales of the devices to help determine whether there's still a market for high-end gaming consoles or if consumers have abandoned the more expensive gaming experience in favor of playing games on their tablets and smartphones.
Sony and Microsoft have been competing for the gaming crown since the two companies released their next-generation video game consoles a week apart in November. So far, data as to which company is winning the console war has been inconclusive. The devices seem to bounce back and forth on which is victorious during different time periods. Both sold 1 million devices within the first 24 hours they were on sale. Xbox beat PlayStation during Black Friday shopping. Then PlayStation beat Xbox in holiday sales overall.
Now the Sony device seems to be pulling ahead. After outselling the Xbox for 2013 as a whole, the PlayStation doubled sales of the Xbox for the first month of the year. Last month, again citing data from NPD, Xbox announced that it won in terms of December sales, with consumers picking up 908,000 Xbox Ones. Sony didn't release its own sales data for December but said that it was still the industry leader overall.
Sony's console costs $100 less than Microsoft's, which comes packaged with the Kinect motion sensor, while Sony sells its motion-sensing technology separately. That price discrepancy may be what has helped push Sony ahead.
The performance of the PlayStation 4 is good news for Sony's long-suffering consumer electronics division. Sony reported a net profit for just one of the past six fiscal years, and that (the fiscal year ended March) was largely the result of the sale of property. That poor performance has led some to suggest that the company's failing consumer electronics arm should be separated from its more profitable media holdings, something that CEO Kazuo Hirai has been reluctant to do. When the company reported third-quarter earnings earlier this month, Hirai announced that Sony was selling its Vaio PC business and is isolating its former flagship television unit.
Strong sales of the PlayStation 4 is one of the few bright spots left in the performance of Sony's electronics division, although it's uncertain if the video game console will be able to save the unit.
More from Wall St. Cheat Sheet:
Follow Jacqueline on Twitter @Jacqui_WSCS