Prem Watsa: Back and Ready to Save BlackBerry?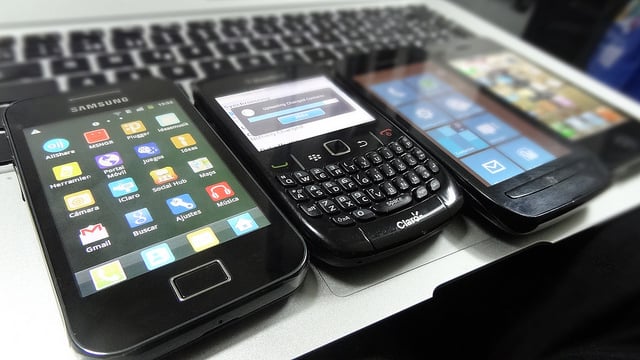 When the boss of Blackberry's (NASDAQ:BBRY) biggest shareholder, Fairfax Financial Holdings, resigned from the board in mid-August just seven months after joining, it seemed like Prem Watsa was only adding insulty to injury. The investment tycoon's departure followed just in the wake of several other BlackBerry executive's similar flights from the company, and the future was starting to look increasingly bleak for the Canadian smartphone maker.
But now it looks like Watsa might actually just be BlackBerry's saving grace, because new reports from The Sunday Times and Reuters illuminate that the Canadian investor is closing in on a rescue deal for the smartphone company, and BlackBerry shares are finally back on the rise. It became evident that Blackberry was considering a potential sell last month when the company's executives organized a committee of team members to review its options, and determine whether the smartphone maker would be more valuable as a whole, or sold off piece by piece by competitors or private investors.
Watsa also stepped down from BlackBerry's board in August, citing a potential conflict of interest with the company's announcement that it was exploring strategic alternatives, and speculation started to grow whether he would become one of BlackBerry's largest bidders.
Now, there is growing evidence that that speculation was warranted, because The Sunday Times maintains that Watsa is ready to clamp down on an official BlackBerry bid — and will work to help Canada's one-time crown jewel ressurrect some kind of success.
According to The Guardian, 61-year-old Watsa is known as the Warren Buffet of Canada and has made his fortune championing lost causes. Many analysts believe in the investment tycoon's competence, and that's why a potential BlackBerry buyout from the leading bidder is helping the company's shares finally rally after months of devastating losses.
BlackBerry's U.S. shares rose more than 5 percent by Monday mid-afternoon after a report that the Canadian investor was closing in on a rescue deal for BlackBerry and Reuters reported Monday morning that the company's shares rose to $11.17 in premarket trading after closing at $10.84 on the regular Nasdaq session after learning on Sunday that Watsa has backing from pension funds for a bid.
Watsa's company, Fairfax Financial Holdings, has a lot of clout when it comes to BlackBerry's strategizing thanks to its 10-percent stake in the phone maker. Many analysts have predicted that the company, along with Canada pension funds, considered taking BlackBerry private, but up until recently, BlackBerry and its shareholders have remained stubbornly ambiguous about what the future of the company would hold.
Ever since the end of June when the smartphone company's latest earnings report was revealed, CEO Thorsten Heins and his team have struggled to erect a new plan for Canada's lovechild which once held the status of No. 1 smartphone company in the world. At least now with these recent reports, it is becoming more clear who might help direct the company's next move, and in what direction, but still, nothing as of yet is confirmed.
Don't Miss: Did Nokia Hook Microsoft With This Move?