PS4 vs. Xbox One vs. Wii U: Nintendo Surges, Thanks to 3DS
All three of the major video game consoles have been out for at least a year now, which means we're at an interesting time in their life cycles. The focus from gamers and game makers has seemed to shift to the new generation of consoles, thanks to their growing game libraries. We also happen to be entering the holiday consumer rush, which means console sales will pick up even more. The industry analyst site VGChartz has released its final numbers for hardware and software sales in October, so let's dive in and see where each console stands.
For context, let's take a quick look at how things shook out in the previous months. In July, all three consoles saw fairly strong sales compared to June. The Xbox One landed in third place, with 286,534 units sold, and the Wii U held steady in second by selling 302,076 units. The PS4's sales, however, jumped to 671,269, thanks in part to the release of the widely acclaimed title The Last of Us: Remastered. In other words, in July, PS4 outsold Xbox One by 134%, and the Wii U by 122%.
Sony maintained that momentum in August. While Nintendo sold 215,697 units of the Wii U and Microsoft sold 231,559 Xbox Ones, Sony stomped them both once again by selling 579,748 PS4s for a 150% lead over Xbox One and a 169% lead over Wii U.
Although July and August were spectacular months for Sony, September was even better. Wii U sales dipped substantially, selling only 175,694 units, while Microsoft saw sales of Xbox One surge to a healthy 548,404 units. The PS4 proved unstoppable, however, selling 1,040,097 units. It beat the Wii U by a whopping 492%, and the Xbox One by 90%, even smashing its own sales in August by almost 90%.
Which brings us to October, a month when (spoiler alert) Sony ruled once again. The company tweeted confirmation of its lead position once the analyst firm NPD Group announced the official numbers.
Since NPD Group doesn't announce its numbers publicly, let's dig into the numbers provided by VGChartz to see how October shook out. Once again, the Wii U came in last place, never managing to sell more than 60,000 units in any week of the month, finishing with 231,427. Xbox One fared better with sales that varied widely week-to-week, between a low of 87,000 and a high of 193,000, for a grand total of 644,434.
The PS4 showed them all how it's done, by selling no less than 200,000 in any given week, for a total of 1,149,940 — which means the PS4 outsold Wii U by 397% and the Xbox One by 78%.
We normally stick to the big three consoles here, but the other major mover in October was the Nintendo 3DS, thanks largely to the October 3 release of Super Smash Bros. for Nintendo 3DS. All told, the 3DS was only outsold by the PS4 — and just barely. It sold 1,142,865 units, taking the number two slot for hardware sales in October.
In its press release, the NPD Group said that the game console industry remains strong, and just because Sony's PS4 has been coming out ahead doesn't mean the Xbox One is doing poorly for Microsoft. NPD Group's Liam Callahan wrote, "These consoles have had a great start, as cumulative sales are currently over 70% higher than the combined first year totals of Xbox 360 and PS3."
On the software side of things, the PlayStation 3 takes the top spot, with over 8 million games sold. The PS4 trails just a little, with 7.4 million, followed by the Xbox 360 and 3DS with 6 million, and the Xbox One with 3.2 million. The game that took the cake in October is the multi-platform title NBA 2K15, followed by Super Smash Bros. for Nintendo 3DS. According to NPD, the third most popular game was The Evil Within, which broke the record for "the highest-selling first month of sales for new IP in the Survival Horror genre."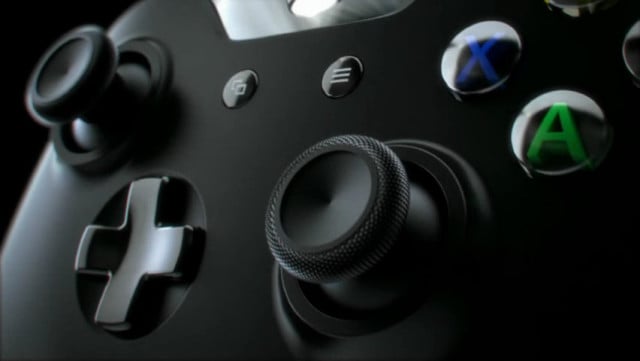 Looking forward, November promises to be very interesting for the industry, as a combination of forces will help shape the console sales numbers throughout the month. First: Microsoft's very smart decision to drop the price of the Xbox One to $350, making it $50 cheaper than the PS4.
The Xbox One also has a stronger set of exclusive games than the PS4, which could help turn the tide in Microsoft's favor. Xbox One recently got the games Sunset Overdrive and Halo: The Master Chief Collection, both of which have been massive hits with critics. Meanwhile, the PS4's exclusives are significantly weaker. Driveclub, released for PS4 in October, has been a buggy disaster since launch, while LittleBigPlanet 3 — which is also coming to PS3 — can't match the name recognition of Halo.
Even the Wii U should see a significant boost in sales, thanks to the November 21 launch of Super Smash Bros. for Wii U. If the game proves anywhere close to as popular on the Wii U as it has been on the 3DS, we can't count the Wii U out in November.
Throw in Black Friday and Cyber Monday, with the consoles going on sale at numerous retailers, and we're looking at an exciting month. It's a shame we have to wait for December before seeing how it all shakes out.
Follow Chris on Twitter @_chrislreed
More from Tech Cheat Sheet: