Putting the Bucks in Starbucks: Will the Coffee Chain Replace Banks?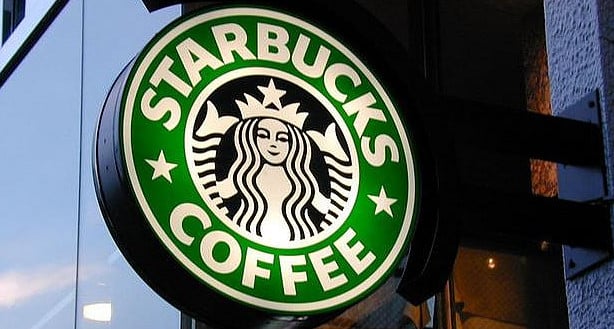 Starbucks (NASDAQ:SBUX) has a tight grip over the coffee industry, but Wired published a report Tuesday that illuminates the company also has an increasingly solid grasp on another sector that also significantly affects consumers: the banking one. The idea of Starbucks cards and virtual payments is no longer foreign to anyone, but Wired pointed out earlier this week that thanks to the current situation of the banking industry — a division that has seen better days — the coffee company has an increased opportunity to have a tighter hold over its customers and facilitate more bank-like transactions that consumers may be oblivious to.
Wired starts out its report by making the argument that in this day and age, you're likely make more trips to Starbucks than your local bank branch, and it's probably right. Then, it brings up the idea of Starbucks's pre-paid cards, or "loyalty cards." These can act as savings accounts and put Starbucks in charge of a lot of your money — an amount that banks could even be envious over. At this point, Starbucks's prepaid cards represent two traditional banking functions now being handled by the coffee chain — payments and storing money.
Wired then brings up a third case: money transfers. If you buy a friend a coffee with your own Starbucks card, you've added the third function of money transfers, because you've taken money you've saved with Starbucks and used it to pay someone else while Starbucks brokers the transaction. It's a stretch, but Wired still has a point. Of course, when you're paying for someone else at the chain, you're only buying them coffee, but as the publication points out, as Starbucks continues to build up the financial services infrastructure around its cards, it could start letting you use those cards to pay at other franchises it owns, like Tazo Tea or La Boulange.
According to Wired, Accenture said in a recent report that traditional banks could lose a third of their market share to non-banks by 2020, and it is clear that non-banks are already gearing up to fill the void. As illuminated by Starbucks's case, non-banks can now offer everything from debit cards and checking and savings accounts to money transfers and small business lending, especially companies like PayPal (NASDAQ:EBAY), Google (NASDAQ:GOOG), and Wal-Mart (NYSE:WMT), along with a handful of smaller corporations. This is an issue for the banking industry, as it has yet to return to a pre-crash level of profitability, but places like Starbucks are only poised to benefit if they can take advantage of the recently opened space by pushing their digital innovations.
Of course, Starbucks will never be your next neighborhood bank, but its presence in the banking industry could still grow exponentially, and as Wired points out, it could easily capitalize on the opportunity to offer an expanded range of financial services centered on its prepaid loyalty cards. At U.S. Starbucks stores, nearly one-third of the transactions are now handled with the company's pre-paid cards, and as long as the chain can keep updating its digital services to make sure it is the fastest, cheapest, and most convenient, it has the potential to push banks further out of the banking space as Starbucks becomes more charge of handling customers' financial accounts. Needless to say, now that the chain has more than 11,000 stores in the U.S. alone, and Starbucks card transactions accounted for about $2.5 billion in U.S. sales for the company last year, it's safe to say that the company is getting a little more familiar with the banking side of things.
More From Wall St. Cheat Sheet: