Qihoo Gets This Growth Catalyst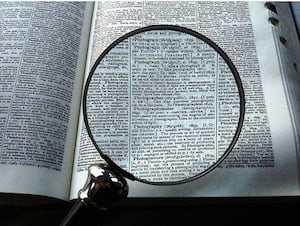 Qihoo's (NYSE:QIHU) chief executive officer, Hongyi Zhou, told an interviewer from ZDNet earlier this month not to expect his company to surpass rival Baidu (NASDAQ:BIDU) as the leading search provider in China this year. "Given Baidu's prominence, it will probably still be the biggest search player in the market," he said. But having introduced a search browser in August 2012 and with a new high-profile partnership in pocket, the Chinese company now expects to make 2013 a building year.
With plans to improve its search results to better compete with peers and rivals, Qihoo hopes to capitalize on the functionality of its Qihoo 360 Secure Browser to increase its market share. Previously, the Beijing-based company had offered search results powered by Google (NASDAQ:GOOG).
Start 2013 better than ever by saving time and making money with your Limited Time Offer for our highly-acclaimed Stock Picker Newsletter. Click here for our fresh Feature Stock Pick now!
But the ZDNet article was published when Qihoo's partnership with Google was only a rumor. On Friday, analysts at Jefferies & Co. told StreetInsider that Zhou and co-chief financial officer Alex Xu confirmed that Qihoo had made a search ad deal with the technology giant. While this announcement does not mean that Qihoo's market share will surpass that of Baidu this year, analyst Cynthia Meng told the publication that it will expand gradually as a result.
In an interview with Tech in Asia last September, Zho said that 360 Search could learn a lot from Google, especially in terms of advertising on a search engine platform. He also added that Qihoo's search platform would categorize paid and unpaid search results, a practice that has been adopted by Google for the most part.
One of the factors Maxim Group cited in its January 7 stock upgrade of Qihoo was the possibility of the Google partnership. Analysts saw evidence of cooperation in its channel checks, which showed the company had already started to run Google advertisements on its search platform.
"We estimate that QIHU's revenue from Google will start contributing in 1Q13 at a split ratio higher than the 33 percent it received previously from directing search queries to Google," stated the firm in a research note seen by Benzinga. Analysts raised Qihoo to a Buy rating and lifted the price target on its shares from $28 to $37 because its search had "started to generate ad dollars" and had good future prospects.
Since the company reported third-quarter earnings in November, its stock has risen approximately 40 percent.
Don't Miss: Are the Internet Power Players Changing?