Qualcomm Scoops Up 2,400 HP Patents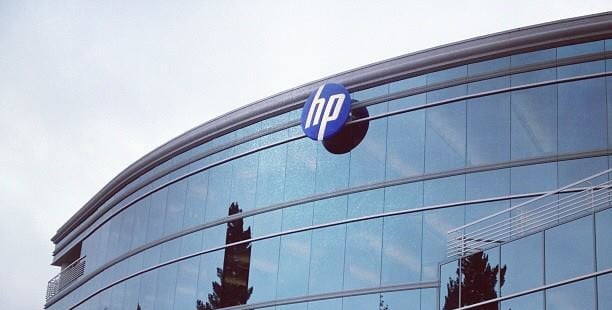 Qualcomm Inc. (NASDAQ:QCOM) and Hewlett-Packard (NYSE:HPQ) announced on Friday that Qualcomm is buying a large chunk of HP's patents related to Palm, iPaq, and BitFone. The patent portfolio being purchased by Qualcomm covers technologies related to mobile operating systems. About 1,400 of the patents are held or pending in the U.S., and an additional 1,000 patents are granted or pending in other countries. The price of the deal was not disclosed.
"The acquisition further enhances the strength and diversity of Qualcomm Incorporated's industry-leading mobile patent portfolio and will enable the company to offer even more value to current and future licensees," Qualcomm said in the press release.
Most of the patents come from HP's $1.2 billion purchase of Palm in 2010, a move that was mostly seen as a patent grab while the company was trying to transition to mobile technology. Those efforts haven't been successful and the company recently announced plans to lay off even more of its workforce through the next year.
The company is currently undergoing a massive turnaround engineered by CEO Meg Whitman. HP has struggled in the tech market in recent years and was booted from the Dow Jones Industrial Average as it failed to adequately capitalize on the switch to mobile. In its latest filing with the Securities and Exchange Commission, the company said it will add another 5,000 to the number of jobs it plans to cut through fiscal 2014.
Whitman has said that although "work force reductions are never easy" she believes that "in this case, they are absolutely critical." So far, investors seem to believe in her plan — HP's stock ended 2013 up over 86 percent — even as the company lets go more and more of its employees.
Qualcomm didn't explain what its plans for the patented technology are. Tech Crunch speculated that maybe the company is working on its own plans for a personal assistant type mobile device like the Palm, but it's more likely that Qualcomm is just trying to build its patent portfolio. The more patents Qualcomm (or any tech company) has, the less likely they are to be sued for patent infringement because any company that would want to sue them is more likely to be violating one of Qualcomm's patents itself, and so would be at risk for a counter suit.
Qualcomm itself was more successful than HP at transitioning to mobile, and is now the world's largest maker of smartphone chips. But the company is in some hot water in the key market of China, as it is currently under an antitrust investigation there, though the company itself isn't sure why.
HP is apparently in the process of selling off a huge number of patents it acquired on a buying spree in the last decade. In addition to the 2010 Palm buy, the company bought iPaq in 2002 and BitFone in 2006, according to Tech Crunch. Perhaps unloading some of the company's patent portfolio in exchange for cold, hard cash is a part of Whitman's turnaround efforts.
More From Wall St. Cheat Sheet:
Follow Jacqueline on Twitter @Jacqui_WSCS