Qualcomm Still Doesn't Know Why It's Under Investigation in China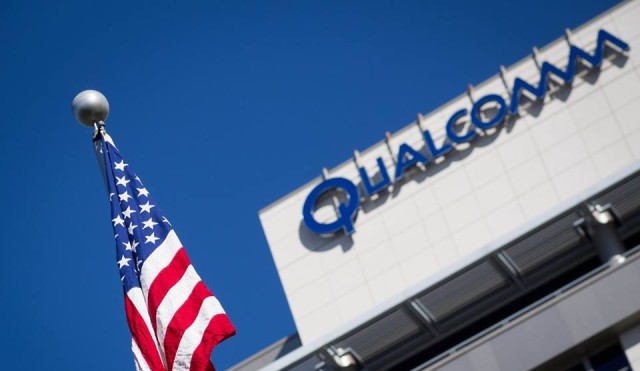 In an interview at the Consumer Electronics Show on Wednesday, Qualcomm (NASDAQ:QCOM) CEO Paul Jacobs said the company still isn't sure why it's under an antitrust investigation in China.
"We really don't know yet," Jacobs told Reuters regarding China's reasoning behind the investigation, launched in November. Qualcomm has provided China's National Development and Reform Commission with the requested documents and is waiting to hear what comes of the investigation.
Qualcomm said it's unaware of any antitrust violations by its Chinese operations, but Jacobs speculated a little about what the possible reasons for the investigation could be. "We're good with the operators because we help the operators out a lot," Jacobs said to Reuters. "China has a couple of chipset manufacturers that just got bought by a government university so there are all sorts of dynamics going on."
He added: "I wouldn't single out any particular company at this point, but we definitely have friends and we definitely have companies that we know are more antagonistic."
There have been previous reports suggesting that the National Development and Reform Commission has substantial evidence to prove that Qualcomm has engaged in price fixing in China. The NDRC has been particularly busy looking for companies — particularly foreign-owned ones — that are violating the free market system as China seeks to transition its economy to be more capitalistic.
The National Security Agency scandal over the summer hasn't helped the cause of tech companies operating in the country. It has been estimated that the U.S. tech industry could lose billions of dollars in foreign business over the privacy concerns raised by the NSA and its PRISM program. Countries including China were outraged to find out the NSA was monitoring their activities and have responded by turning to businesses without physical ties to the U.S. to ensure privacy is protected.
Qualcomm is the world's largest maker of chips for mobile phones. China is a key market for the company, as the country's smartphone market growth outpaces the growth seen in the U.S. market.
More from Wall St. Cheat Sheet:
Follow Jacqueline on Twitter @Jacqui_WSCS