Ralph Nader: Here's Why Malone's Sirius Bid Is Seriously Bad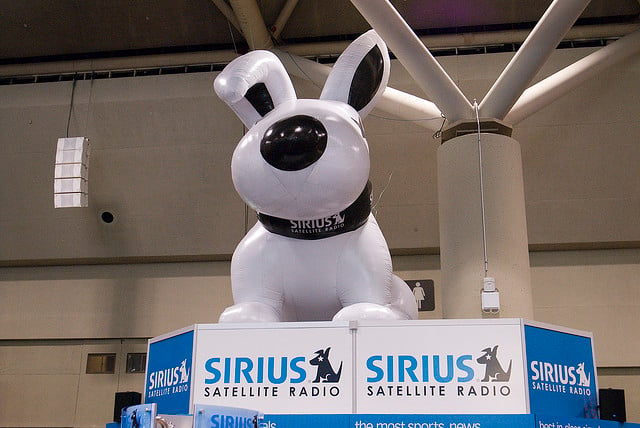 Shareholder discontent with Liberty Media (NASDAQ:LMCA) chairman John Malone's bid to take over satellite radio company Sirius XM (NASDAQ:SIRI) appears to be growing. Malone, who already holds a nearly 53 percent stake in Sirius XM, has offered investors $3.68 per share. However, many investors – including former consumer advocate and presidential candidate Ralph Nader – think Malone's share price offer is far too low.
Nader pointed to Sirius XM's strong fundamentals, as well as the stock's recent peaks as reasons why the Liberty Media chairman's offer was bad for minority shareholders. "It's recording better results every quarter," Nader told Talking Numbers in an exclusive interview. "They have a four-star buy rating under Standard & Poor. They're about to start paying dividends. They have brought in a half-million more subscribers in recent months. They're up to 25 million monthly subscribers to their satellite radio service."
Even without a full picture of both companies' finances, Nader noted that a starting offer should not be lower than a recent stock price peak. "A few weeks ago, it went as high as $4.15," said Nader per Talking Numbers. "So, when John Malone offers $3.68 — which can go do because it's a stock exchange, not a cash payment to the shareholders to buy them out — he's lowballing it."
On the other hand, Liberty Media CEO Greg Maffei argued that the price was a fair value considering that Sirius XM's shareholders would get the benefit of ownership in Liberty Media, reports Barron's. However, Nader believes that ownership in Liberty Media is just another downside to the deal. "What hasn't been publicized is that the shares that Sirius XM shareholders get in return in one of John Malone's companies have very, very few voting rights," Nader told Talking Numbers.
Liberty Media may also soon take on additional debt as it seeks to fund Charter Communications' (NASDAQ:CHTR) bid to take over Time Warner Cable (NYSE:TWC). "John Malone needs the cash flow of Sirius XM because he wants to buy Time Warner Cable and further concentrate the cable in fewer and fewer hands which isn't the best thing for people who subscribe to cable TV," said Nader via Talking Numbers.
Finally, Nader told Talking Numbers that he expected lawsuits from individuals and institutional shareholders over the deal. On Friday, securities law firm Deans & Lyons released a statement that encouraged Sirius XM shareholders to contact the firm about the takeover.
"Since one analyst valued the target sale price at $5.80 and Sirius XM stock has traded above the sale price several times since the sale was announced, this potential investigation is concerned with whether shareholders will receive a fair price in the sale," stated securities lawyer Hamilton Lindley. "Our potential shareholder lawsuit will seek to ensure that all relevant information is disclosed and that the Sirius XM Holdings, Inc. shareholders receive the highest price reasonably available for their stock."
Follow Nathanael on Twitter (@ArnoldEtan_WSCS)
More from Wall St. Cheat Sheet: