REVEALED: Reid Hoffman's True Feelings About Facebook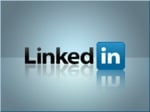 In an interview at the TechCrunch Disrupt conference in San Francisco, LinkedIn (NYSE:LNKD) co-founder and chairman, Reid Hoffman, reiterated his long-held stance that social networking, including Facebook (NASDAQ:FB), is not dead yet. Hoffman has long been tied to social networking sites other than LinkedIn, including Zynga (NASDAQ:ZNGA) and Facebook both financially and managerially. He was the guiding hand behind LinkedIn's successful 2011 IPO, is a director on the board at Zynga, and was an early investor in Facebook when he put up $37,500 even though the company was only valued at $5 million. Now Hoffman says Facebook shares may soon be a good buy for investors.
Don't Miss: Is Facebook Traffic DECLINING?
Hoffman has faith not only in Facebook, whose shares hover below $19, but in the struggling gaming platform Zynga. Both companies have disappointed investors recently: Zynga relies too heavily on Facebook for user traffic and Facebook continues to dodge investors fears on its profitability. In Hoffman's opinion, both companies are well set to overcome these problems.
To Facebook's largest problem, that of generating advertising revenue from the increasing number of its users who access the free service from mobile browsers, Hoffman says company executives will figure it out eventually. "That's an innovation problem that's actually not that hard to solve," he said. And the problem of Facebook's lackluster initial public offering?  Hoffman says it was inevitable given investors' "insatiable demand."
Despite Zyna's recent disappointing quarterly results, Hoffman, who joined the board in 2008, says the company is still in good shape for the future. Even though the San Francisco-based social game developer has not been able to diversity its platform fast enough, "the path forward is relatively straight," he said.
But the question remains, will Hoffman buy shares of Facebook? He says he is waiting for the lock-up periods on insiders' holdings to end and then he will see how the "market responds" to the social network.
Don't Miss: Brave New World: Is Jeff Bezos the Next Steve Jobs?