Report: Microsoft Is Leaning Toward Nadella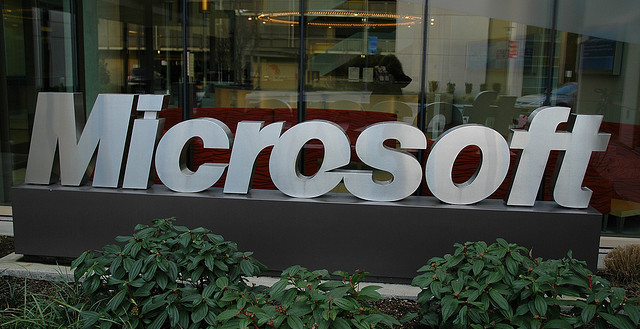 After months of delays, it seems Microsoft (NASDAQ:MSFT) is getting closer to choosing Steve Ballmer's replacement. According to sources who spoke to Bloomberg, cloud and enterprise head Satya Nadella has been chosen as the best candidate to become the company's new CEO. Those sources cautioned that the plans are not final.
According to Bloomberg, Nadella has worked at Microsoft since 1992 and he has extensive experience in cloud computing, servers, Internet search, and business. Nadella would also be a strong choice because of his good reputation among Microsoft's many engineers.
Another big change Bloomberg's sources said would occur at Microsoft with Nadella's appointment as CEO would be the company's founder and former CEO Bill Gates stepping down as Chair. Gates has been Chair since 1981, but analysts said he would need to step down from his influential role if Microsoft chooses an insider candidate for the CEO spot. Investors know that the company needs to see some big changes, and bringing in an outsider as Chair would help Microsoft show investors that it's dedicated to making change.
Microsoft fell behind tech rivals like Apple (NASDAQ:AAPL) with the rise of mobile computing. The company didn't dedicate itself to the smartphone quickly enough, something Ballmer has named as one of his biggest regrets as CEO. Microsoft's efforts into tablets were a disaster at first, causing the company to take on enormous inventory write downs, but the latest figures have shown that the second generation of Surface tablets have performed much better. The tablets even helped boost Microsoft's most recent earnings report, after demolishing the company's earnings over the summer.
The years of Ballmer's tenure have been come to be known as the "lost decade" by technology writers and industry experts. Ballmer has taken a great deal of criticism for the poor performance of Microsoft's stock since he assumed the leadership position in January 2000; the stock has lost more than 35 percent of its value in the past 14 years, a symptom of Microsoft's inability to keep up with the changing technological trends.
Ballmer made the surprise announcement that he would retire within twelve months in August, and the company has been searching for a new CEO since then. When asked whether he'd be willing to reprise his role as CEO, Gates said that his philanthropic work is now his full-time job and that's not something he would change. Stepping down as Chair would give him more time to pursue his work through the Bill and Melinda Gates foundation.
Some shareholders have called for Gates to step down, as they believe his presence in such a powerful position is preventing the company from undergoing the radical shakeup it needs.
One of Bloomberg's sources said that independent director John Thompson would replace Gates as Chair. Thompson has over 40 years of experience in the tech industry, and has been vocal about Microsoft's need to revitalize itself through drastic change. Bloomberg's sources said that Thompson's demand for such change led to Ballmer's decision to retire.
According to a report from Reuters, Thompson would also be key in helping Nadella interact with Wall Street and the company's shareholders, in area where the Indian-born tech executive doesn't have much experience. Thompson has led the CEO search committee and promised that a new CEO would be found by early 2014.
Other CEO candidates have included Skype head Tony Bates, Ford (NYSE:F) CEO Alan Mulally, Nokia (NYSE:NOK) CEO Stephen Elop, and Qualcomm's (NASDAQ:QCOM) former COO and new CEO Stephen Mollenkopf.
More From Wall St. Cheat Sheet:
Follow Jacqueline on Twitter @Jacqui_WSCS