Reviews Are In, and Investors Don't Like Yelp's Wide Loss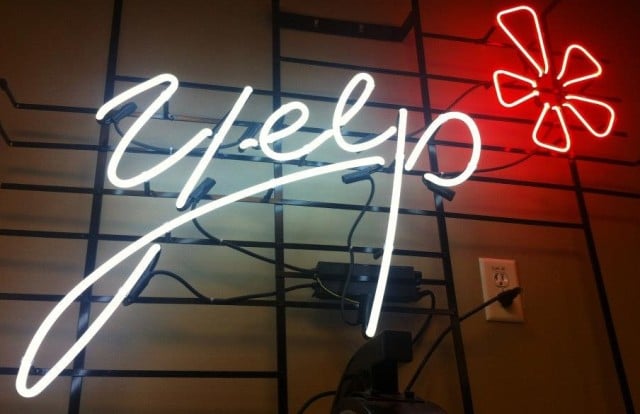 Yelp (NYSE:YELP) closed the regular trading session on Tuesday up 1.81 percent at $68.81 per share but fell as much as 5 percent in post-market trading after reporting third-quarter financial results that fell short of expectations. Net revenue grew 68 percent on the year to $61.2 million, beating the mean analyst estimate of $59.41 million, but the social review platform reported a net loss of 4 cents per share, down from 3 cents per share in the year-ago period and below analyst estimates for a net loss of just 1 cent per share.
While the company's net loss increased, Yelp CEO Jeremy Stoppelman was still able to report "another quarter of strong momentum thanks to the high-quality, authentic content contributed by Yelpers around the world." Case in point: cumulative reviews grew 42 percent on the year to more than 47.3 million. Average monthly unique visitors increased as well, climbing 41 percent on the year to approximately 117 million.
Perhaps most importantly, though, active local business accounts grew 61 percent on the year to about 57,200. While at its core Yelp's engine is fueled by user participation and review generation, engagement by local businesses is the other side of the coin. This growth in business accounts was assisted by the Yelp Platform, which the company launched in July, to help bridge the gap between consumers and businesses.
Yelp's case was helped a bit by relatively strong guidance. The company is expecting fourth-quarter revenues to grow about 62 percent on the year to a range between $66 million and $67 million. Adjusted EBITA is expected in a range between $9 million and $10 million. For the full year, net revenue is expected to grow about 66 percent to a range between $228 million and $229 million, with EBITA falling in a range between $28 million and $29 million.
Alongside its third-quarter earnings, Yelp announced that it will be holding a follow-on offering of approximately $250 million worth of Class A common stock, with an option for underwriters to purchase $37.5 million more. The company "intends to use the net proceeds of the offering for additional working capital and general corporate purposes, including sales and marketing activities, general and administrative matters and capital expenditures. In addition, Yelp may use a portion of the net proceeds for the acquisition of, or investment in, technologies, solutions or businesses that complement its business."
Goldman Sachs (NYSE:GS), Citigroup (NYSE:C), and Jefferies are managing the offering.
While Yelp's third-quarter results fell shy of expectations, it's important to remember that the company is still growing explosively. Shares are up more than 240 percent this year to date, with much of that growth occurring over the past six months. After a somewhat rocky debut, the company appears to have won the hearts of investors.
That affection, though, is directly proportional to Yelp's performance. Analysts are expecting the company to break even in the fourth quarter. Another miss could very well drive the stock lower and jeopardize the firm's momentum.
Don't Miss: 7 Movie Studios That Profited the Most This Year.