Ripe Apple Stories Keep Stock Juicy Above $450 This Week
Monday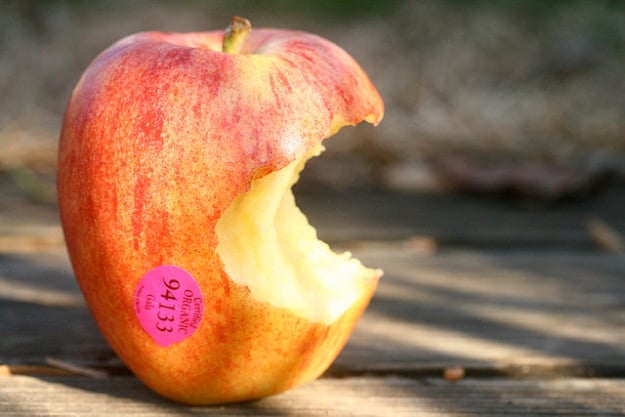 Monday saw Apple (NASDAQ:AAPL) topping several notable lists. Apple's stock might be losing cachet and altitude, but the company's operating performance was good enough to propel it to the number one spot on Barron's annual survey of the top 500 companies with stellar performances, a jump from 2012's number two ranking and 2011's number four ranking. Also, Fortune Magazine ranked the iPhone maker sixth on its annual list of the 500 largest companies in the United States, based on revenue. On the back of this news, investors bid the company into the green; the stock closed up $10.73, or 2.38 percent at $460.71. Here's a cheat sheet to today's top Apple stories:
Analyst: Investors Underappreciate Apple Stock
Apple stock traded up as much as 2.3 percent in on Monday afternoon. Shares have climbed more than 10 percent since the company reported second-quarter earnings two weeks ago, and have once again broken above the 50-day moving average.
While critics suggest that the price action is simply a respite (some analysts maintain price targets as low as $360 per share, or 20 percent below Friday's closing price), the consensus estimate is that the stock will see as much as 20 percent growth over the next year-long period. The reason, as Barclays analyst Ben Reitzes suggests in a note seen by StreetInsider, is that shares are currently underappreciated… (Read more.)
How Does Apple Invest its Massive Cash Hoard?
After heavy criticism in regards to its massive cash hoard, Apple recently announced it will more than double its capital return program. The tech giant is able to return value to shareholders through its impressive balance sheet, but most of the cash will remain overseas and invested in various securities.
Apple is a money-making machine. The company posted a net profit of $9.5 billion for its fiscal 2013 second quarter. Revenue increased 11 percent to $43.6 billion, compared to $39.2 billion a year earlier. This kind of success has allowed Apple to grow its cash pile to historic levels… (Read more.)
Here's Why Buffett Won't Buy Apple Bonds
Repatriation taxes being what they are, Apple decided to capitalize on record-low interest rates and tap the debt markets in order to finance a record-setting stock repurchase program. On April 30, the company announced a $17 billion debt offering in conjunction with its capital return program to shareholders, spanning 3, 5, 10, and 30-year maturities. These rates may look somewhat attractive in the current market, but investors used to an average yield of 5.87 percent over the past decade seem to think otherwise. At 3.85 percent, Apple's 30-year debt is the only offering to outgun its dividend yield. Because of this environment — one where the average payout rate on dollar-denominated debt has fallen to 3.35 percent — investors like Warren Buffett are staying away from corporate debt… (Read more.)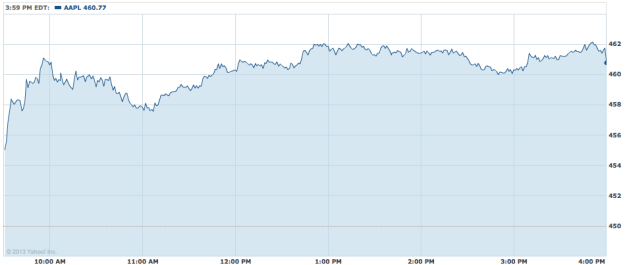 Don't Miss: You Won't Believe This Apple App Store Milestone.
Tuesday
Criticism that Apple (NASDAQ:AAPL) has lost its innovative touch is still a widely circulated sentiment. While it has long been seen as a company capable of creating one category-defining product after another — and in fact, Apple build its reputation on that type of creativity — analysts have put forward the thesis that founder Steve Jobs' absence can be seen in the company's product pipeline, which, according to their assessments, is populated by nothing but product refreshes. Because no new products due out until the fall, investors and analysts have been left to mull over this critique again and again. Despite the absence of any real news, or perhaps because of it, investors bid down shares of the iPhone maker from Monday's gains. The stock closed down $2.02, or 0.44 percent, at $458.69 on Tuesday. Here's a cheat sheet to today's top Apple stories:
Does This Steve Jobs Legacy Hold Apple's Answer?
There has been much speculation recently about whether the death of Apple co-founder Steve Jobs not only marked the demise of the company's creative genius, but also its ability to innovate. Because competitors are slowly catching up to Apple's ability to continually satisfy in mobile commuting, the company is in need of innovation if it wants to maintain its vicious competitive edge.
According to Barron's, UBS hardware analyst Steve Milunovich explained Apple's problem like this: "The [Google (NASDAQ:GOOG)] Android vendors have caught up or surpassed Apple in hardware, are in the same ballpark in software, and are closing the gap in apps. Going forward, Apple needs to either (1) shift the curve so user desires outpace competitors' features or (2) succeed as the game moves to higher layers, especially in services."… (Read more.)
Stay Patient, Apple Investors
Apple stock has climbed just over 10 percent since it released earnings on April 24, and has once again broken above its 50-day moving average. At a glance, the results came in ahead of expectations, came paired with a record-setting capital return program, and still failed to convert some skeptics.
One of the negative highlights of the report is a 9.9 percentage point drop in gross margin compared to the year-ago period. The decline was cited by BMO Capital Markets analyst Keith Bachman when he downgraded the stock from Outperform to Market Perform, and lowered his price target from $440 to $435, about 5.4 percent below the stock's closing price on Monday… (Read more.)
Is David Einhorn Head-Over-Heels for Apple Again?
Greenlight Capital's (NASDAQ:GLRE) David Einhorn has been a big pusher when it comes to Apple, arguing extensively for the company to return a large portion of its multibillion-dollar cash pile to investors. Now, he might be tying more of his firm's fate to Apple.
David Einhorn is the president of the Greenlight Capital hedge fund and was pivotal in getting Apple to increase the value for investors by issuing what became one of the biggest dividends in the whole tech industry. In a conference call Tuesday, Einhorn said, "We've added to our Apple position. Now we just wait for the release of Apple's next blockbuster product… (Read more.)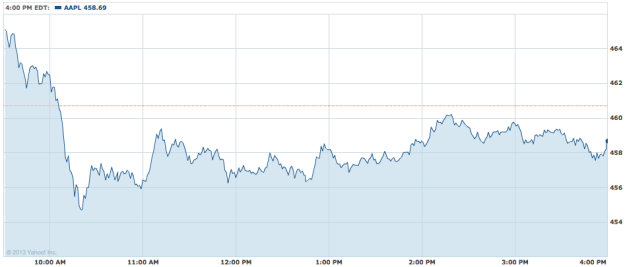 Don't Miss: Apple's iOS Easily Trumps Android on This Metric.
Wednesday
Apple's (NASDAQ:AAPL) guidance for the current quarter has cast dark shadow over the company; when announcing its most recent financial results, the iPhone maker forecast falling gross margins for the June quarter due to a predicted increase in sales of less profitable products like the iPad mini, indicating that its margins could drop as low as 36 percent. But Apple shares have remained in the green so far this week. The stocked closed Wednesday up $5.18, or 1.13 percent, at $463.84. Here's a cheat sheet to today's top Apple stories:
Will Apple Lose the Profit Crown to Samsung?
Is Apple about to lose its handset profit crown to its South Korea-based rival? A recent report from analysts at investment research firm Canaccord Genuity suggests that Samsung (SSNLF.PK) could take the lead in handset profits as Apple's profits continue to decline. Although Apple still took the majority of profits in the first quarter of this year, analysts at Cannacord Genuity point to an overall trend which may indicate the Cupertino-based company is slipping in the race for handset profit.
Apple took 57 percent of total worldwide handset profit in the first quarter of this year, while Samsung took 43 percent. However, this is a decline for Apple compared to the same quarter from last year. In the first quarter of 2012, Apple held 74 percent of the profit, while Samsung only had 26 percent. Similarly, in the last quarter of 2012, Apple was responsible for 72 percent of global handset profits, while Samsung controlled 29 percent. Apple and Samsung were able to seize over 100 percent of the total industry's profits due to operating losses from other handset manufacturers like BlackBerry (NASDAQ:BBRY), Nokia (NYSE:NOK), and Google's (NASDAQ:GOOG) Motorola Mobility… (Read more.)
Apple Under Continued Fire For Privacy Violations
A Berlin court struck down eight of 15 provisions Apple had in its general data-use terms, Bloomberg reported Tuesday. The court mandated that it change its practices of handling customer data as it deviates too much from German law and shows insufficient consideration for privacy. Coming at a time when Apple is already facing a U.S. privacy lawsuit for its information-sharing procedures, it appears the company should start treading a little more lightly.
The violation of people's privacy rights is not a new issue for technology companies, as they have recently come under attack for the breaching of data protection and consumer rights… (Read more.)
Apple Wants Android's Secrets
Is Apple unfairly drawing Google (NASDAQ:GOOG) into its patent infringement battle with smartphone-maker Samsung? As a result of Samsung's dependency on Google's Android operating system, Apple has pulled Google into its infringement lawsuit against the South Korea-based smartphone maker. Apple is requesting that the Mountain View-based tech giant provide documents related to the open source Android platform.
Apple is seeking information about Google's methodology in searching for documents that the Cupertino-based company has requested for pretrial discovery matters. Apple argues that since the Android operating system is an integral part of Samsung's infringing technologies, Google should confirm that it is performing a thorough search of any documents related to Apple's request…(Read more.)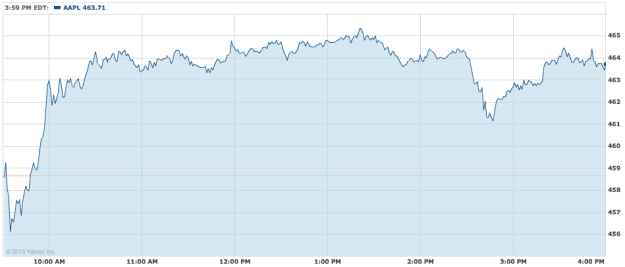 Don't Miss: Is the iPhone Expanding Models and Colors?
Thursday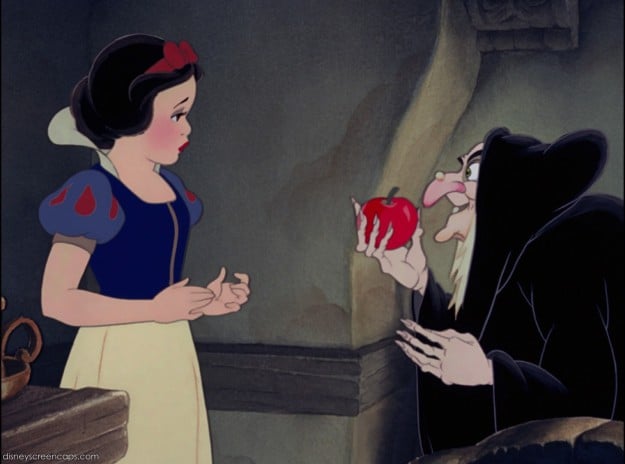 Apple (NASDAQ:AAPL) clearly has some long-term problems on its hands, especially regarding its arch-rival Samsung (SSNLF.PK): the company's switch from the wide, proprietary 30-pin port to an entirely new connector port, called Lightning, angered accessory manufacturers; its share of the smartphone market's profits have slide as Samsung's have risen, its timeline for new products has shown a much slower release schedule, and the improvements made between sequential devices is far less innovative than those made by Samsung. In light of these issues, Apple's shares ended Thursday in the red, closing down $4.02, or 0.87 percent, at $456.77. Here's a cheat sheet to today's top Apple stories:
Jeff Gundlach: No Shorting Apple – For Now
Has a well-known Apple investor changed his mind about shorting the tech company's stock? Well, yes and no. Jeffrey Gundlach, the CEO and CIO of DoubleLine Capitial, made a famously accurate call when he began shorting Apple in April of 2012 when it was still trading at around $610. Gundlach predicted that Apple shares were headed toward the $425 mark due to "the real innovator not being there anymore, a lot of saturation, [and] a lot of incrementalism in their products," he said in a CNBC interview.
However, Gundlach now believes that Apple stock is "not expensive at all." Subtracting the cash, Gundlach notes that the price-earnings ratio, or P/E, is "in the sixes or sevens."… (Read more.)
Things Are Finally Looking Up For Apple in China
Apple regained its fifth place ranking in the Chinese smartphone market for the first quarter of 2013, after it had slipped to sixth place in the last quarter of 2012. According to statistics from the industry research firm Canalys, Apple secured an 8 percent share of the total smartphone market in China.
Although the combined domestic smartphone vendors took the lion's share of the market, Samsung was still at the top of the rankings with a 20 percent share. The second, third, and fourth spots were filled by three domestic smartphone vendors; Yulong Computer Telecommunication Scientific, Huawei, and Lenovo, respectively… (Read more.)
Is This Apple Supplier Hiring for a New iPhone?
Does this Taiwan-based Apple (NASDAQ:AAPL) supplier's recent hiring announcement point to the upcoming release of a low-cost iPhone? The Pegatron Corporation is a manufacturer that makes various devices for Apple, including the iPad mini. The Taipei-based company recently announced that it would be increasing its workforce by approximately 40 percent for the second half of 2013 and that 60 percent of the company's annual revenue would come from the same time period.
Since Apple CEO Tim Cook announced last month that Apple would be unveiling "exciting new product categories" through the fall and 2014, some Apple analysts have speculated that one of these products may be a cheaper iPhone. Various Apple pundits and commentators have long been calling for the Cupertino-based company to release a low-cost iPhone in order to secure a larger slice of the low-cost smartphone market… (Read more.)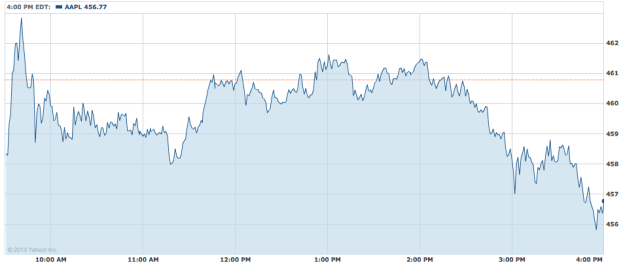 Don't Miss: Apple: Google Is No Friend of the Court.
Friday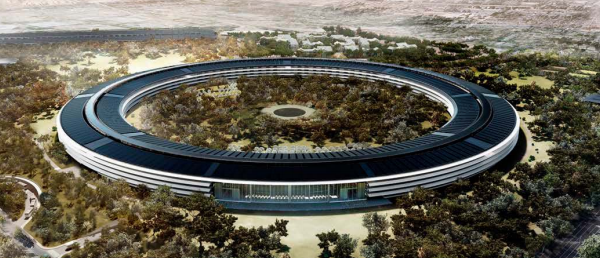 Apple (NASDAQ:AAPL) shares went on a roller coaster of a ride this week, producing the sort of dips that cause a feeling of weightlessness and an uncomfortable sensation in the stomach of those on board. Shares began the week trading just above 458.27, rose as high as $464.75 on Tuesday, and sunk as low as $450.48 on Friday. In total, the iPhone maker's stock advanced at a glacial pace, ending the week up $2.61, or 0.58 percent. But shares did end Friday in the red, closing down $4.18, or 0.92 percent, at $452.59. Here's a cheat sheet to today's top Apple stories:
Have Apple Shares Finally Found a Bottom?
Are Apple shares finally bottoming out? Many analysts have noted the recent upward trend in Apple stock, but fewer can agree on what this trend means for Apple in the long-term. Since plunging from its $700-plus peak of September 2012; Apple has had a reputation, deserved or not, as a rather volatile stock.
The recent climb to $463.84 this week appears to be the fifth minor rebound since the stock's peak in September. Apple shares got as high as $589.53 in November 2012, before dropping to $509.79 in December. In January Apple shares climbed to $549.03 before dropping to $439.88 later in the month. February saw Apple shares hit a high of $479.93 before falling steeply again to $441.40. Similarly, in March Apple shares bounced to $463.58 before dropping to $442.66 by the month's end… (Read more.)
Analyst: 'Fear' Factor Fueling Apple Gain Train
Is Apple's recent stock rally being fueled by investors' fear of missing the next big thing? Most analysts expected a temporary run on Apple shares due to the company's $17 billion bond sale and the associated dividend increase. On April 23, Apple announced a $55 billion increase to its capital return plan, as well as a 15 percent increase in its quarterly dividend. Since the announcement, Apple shares have risen 12 percent.
Although the initial boost can be attributed to the above actions, Goldman Sachs' Bill Shope thinks there may be an additional "fear" factor at work that is also helping drive the stock higher. Via Barron's, Shope explains his reasoning in a note to investors: "We're now seeing the beginnings of 'the fear trade' on Apple. With Apple's share price rebounding heftily since it reported earnings on April 23rd, our conversations with investors this week suggest that many are starting to worry they may be underexposed to a continued near-term rally in the name."… (Read more.)
Apple iTunes to Microsoft: Thanks, But No Thanks
Are you a Microsoft (NASDAQ:MSFT) user hoping to soon be able to install Apple's iTunes app on your Windows 8 operating system? Well, don't hold your breath. In what is most likely a strategic market consideration, Apple is holding off on creating a "Metro" user interface version for Windows 8 tablets.
Although Apple was happy to provide the iTunes app for the PC version of Windows 8, the Cupertino-based company would rather not help its rival in the profitable tablet market where iPads dominate. "You shouldn't expect an iTunes app on Windows 8 any time soon. ITunes is in high demand. The welcome mat has been laid out. It's not for lack of trying," stated Tami Reller, CFO of Microsoft's Windows division via CNNMoney… (Read more.)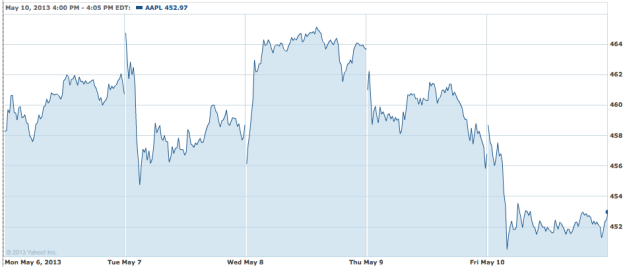 Don't Miss: Will Samsung's Future TV Bend and Twist Before Apple's?
You can follow Meghan on Twitter (@MFoley_WSCS) for the latest industry news.