Rumor: Microsoft Office for iPad Is Coming Soon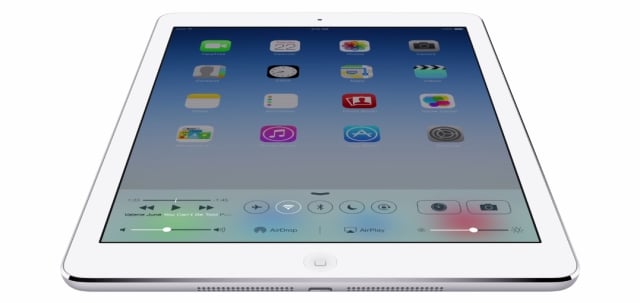 Microsoft's (NASDAQ:MSFT) new CEO, Satya Nadella, will host his first Microsoft press conference next week, and sources who spoke to The Verge said Nadella will use that opportunity to make a huge announcement: Office is coming to iPad. Microsoft has historically resisted making its software compatible for rival Apple's (NASDAQ:AAPL) devices, but if the company wants Microsoft Office to remain go-to software for tasks in and out of the office, then it needs to make Office available on the most popular tablet.
The event will be focused on cloud and mobile, according to The Verge, and will be held in San Francisco on March 27. Nadella is focusing on cloud computing and mobile technology as important areas in which Microsoft needs to catch up with its competition.
Microsoft released a version of its ubiquitous Office software for the iPhone last summer, but Word, Excel, and PowerPoint would be much more useful on the bigger screen of a tablet. Given the poor performance of Microsoft's Surface tablets and the popularity of Apple's iPads, releasing a version of Office for iPad is the best way for the company to keep people loyal to using Office rather than searching for an alternative that can be accessed via their iPads.
A subscription to the $9.99-per-month cloud-based version of Office, called Office 365, will be needed to access the software, which sources told The Verge will be very similar to the iPhone version. The Office Mobile app for iPhone allows users to access and edit Powerpoint, Word, and Excel files on their phones while also having the option to store the files in Microsoft's SkyDrive online storage. The app eliminates formatting issues between iPhone and PC or Mac computers, has a Resume Reading option so that you can find where you left off either on your phone or computer, and has SkyDrive to allow multiple people to collaborate on one document.
At the time of the Office for iPhone release, analysts were skeptical about Microsoft's decision to wait to release the software for iPad as well. "Microsoft may be dragging its feet on Office for the iPad and Android for competitive reasons intended to give Windows 8 and Surface a chance to gain traction. Our view is that this delay is enabling competition for Office to entrench itself on these platforms, and Office is a bigger business for Microsoft than Windows, so we see more urgency to preserve and extend the Office franchise cross-platform," Normura Equity Research's Rick Sherlund said at the time.
At the beginning of February, Microsoft finally ended a CEO search that had been ongoing since August, when former head Steve Ballmer announced that he would retire within twelve months, making Nadella Microsoft's third and newest CEO. Ballmer said that his biggest regret about his time at Microsoft was missing out on mobile, specifically "the new device form factor called the phone." Some believe that Microsoft is too late to crack the increasingly saturated smartphone market, but mobile Office software could be a crucial way for Nadella to get the company in on mobile technology.
Rumors about Office for iPad have been swirling for a while. At a meeting held in September, Microsoft said it would stick with Ballmer's restructuring efforts despite the announcement that he would soon leave the company, also hinting that a version of Office would soon be available for the iPad.
The media event on March 27 will be a warmup for the Build developer conference that begins on April 2. Microsoft is expected to unveil the latest version of Windows 8 at Build, as well as possibly give hints about an upcoming Windows 9.
Microsoft stock is up almost 4 percent at the time of writing on Tuesday afternoon on the Office for iPad rumors.
More from Wall St. Cheat Sheet:
Follow Jacqueline on Twitter @Jacqui_WSCS