Rumored New Facebook App May Change How We Share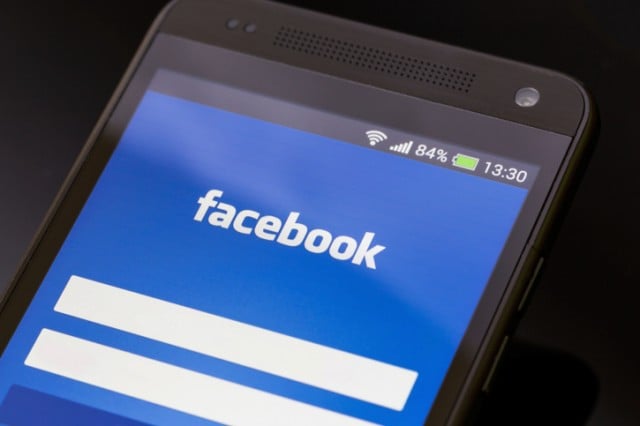 Facebook may be in the final stages of building a new app that would finally make it clear to see and easy to decide which of your many friends will be able to see each update you post. According to multiple sources cited by TechCrunch's Josh Constine, Facebook has built a new app code named "Moments." The app would make it much simpler for users to share updates with just their closest friends and family, without having to deal with complicated lists and privacy settings, or using the same composer that they use to broadcast News Feed updates to everyone — which they do often, even when the extensive nature of their friends list means that the update is irrelevant to most of them.
The app is being tested by employees, and the current design reportedly features a grid of tiles, which each represent a set of close friends or family members. Tapping a tile enables users to quickly share an update with just that group of people. Presumably, Facebook's primary app could indicate when a post you see in the News Feed was shared with you via Moments, and it's possible that the app could send users push notifications when a friend shares something with them. Moments would make selective sharing much faster than it is in the primary Facebook app, which Constine aptly notes focuses more on content than audience.
The News Feed composer in the primary Facebook app features a small privacy selector, but that feature relies on Friend Lists, which Facebook automatically creates in the form of lists of your friends, co-workers, and local friends. Users can set up their own lists of Acquaintances, whom they want to see less content from, and Close Friends, whose updates will be a priority. Though most users don't use Lists often, for those who do, it could be useful for Moments to integrate them.
It's also unclear if Moments would integrate with Facebook Groups, but with 500 million people reportedly using them, moving their functionality to an app separate from the primary Facebook app could be a logical choice. Constine notes that when he spoke with Mark Zuckerberg last year, the Facebook co-founder hinted that Groups could get unbundled as part of Facebook's strategy to "create more specific experiences" with supplementary apps that give users quick access to the functions that they want.
While Moments could be overhauled, renamed, or delayed before its launch — or even canceled altogether — it could give users a more comfortable way to control what they share with whom, and even help Facebook begin to repair the public perception that the social media giant disregards its users' privacy. One source who'd seen the app compared it to Cluster, an iOS, Android, and web app that enables users to create small groups of people to share photos, videos, and notes. The concept of Moments is also reminiscent of Path, a "one-to-one and one-to-many" social and messaging app that, among other functions, enables users to share content with an "Inner Circle" of friends or family, or the Circles that users build on Google Plus.
But unlike Moments or Cluster, which each require you and everyone you want to contact via the app to adopt a new service, a Facebook app like Moments would enable users to better control what they're sharing with the people they've already connected with on Facebook. That's where Moments has potential for Facebook. Even though the app would largely duplicate what the primary Facebook app is already capable of doing (albeit with a less visual interface), Moments could help consumers take control of the privacy of their posts in a much simpler way.
By getting more users to trust that they can safely share whatever content they'd like to post, and even share content that they want for only a select number of people to be able to see, Facebook could increase the amount of content that users share and enable users to naturally build more active, engaged communities. In the best-case scenario, they might even post more frequently thanks to their confidence in the privacy and security of the various groups of friends that they create.
Facebook's view on user privacy has been a tough sell for years, as the company admittedly aggregates data on its users into extensive profiles intended to sell targeted advertising, and many users distrust the social media giant — for good reason, in many ways. This summer, the site has offered an optional "Privacy Checkup" to step through the network's privacy settings, which enable users to decide who can see their posts, who can see information on where they live or where they work, or what permissions Facebook-enabled apps get.
While the Privacy Checkup offered nothing new in the way of privacy controls, it did send a clear message that the company wants users to know what they've chosen in the way of privacy settings, and to take control of those settings. In addition to helping Facebook stay on-trend with private and small-group sharing services and the fragmentation of features into separate apps, an app like Moments could help Facebook recapture the initial appeal of what's become a universal, even ubiquitous social network.
People originally joined Facebook, and continue to do so, to share thoughts, media, jokes, quiz results, snapshots, and yes, moments, with friends and family. If Facebook can make it easier for them to do that despite their crowded friends lists and News Feeds, it could put a little fun back into the experience of using the social network, and help users make the choice to keep some posts at least semi-private.
More From Tech Cheat Sheet:
Want more great content like this? Sign up here to receive the best of Cheat Sheet delivered daily. No spam; just tailored content straight to your inbox.