Samsung Business Strategy Revealed: 'Beating Apple Is #1 Priority'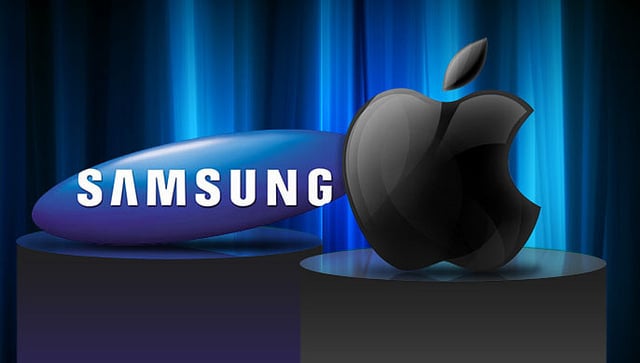 Internal Apple (NASDAQ:AAPL) communications that were entered into evidence in the company's ongoing patent-infringement lawsuit against Samsung (SSNLF.PK) recently revealed that Apple executives were worried about increasing competition from their Korea-based rival.
In an email seen by The Wall Street Journal, Apple Senior Vice President of Worldwide Marketing Philip Schiller wrote to an advertising agency executive that Samsung was like "an athlete who can't miss because they are in a zone while we struggle to make a compelling brief. … Something drastic has to change." Similarly, an internal Apple presentation slide titled "Consumers Want What We Don't Have" highlighted desirable smartphone features that Apple's iPhones lack.
However, Apple wasn't the only smartphone maker worried about competition. Internal Samsung documents introduced in court and obtained by Re/code revealed that the company was deeply concerned about the game-changing impact that Apple's 3G iPhone was having on the U.S. mobile phone market. "3G iPhone is redefining the US market dynamics," noted Samsung in one document. "While Traditional OEMs are busy fighting each other in the Feature phone space Apple is busy making the category obsolete."
Samsung wrote that its lineup of feature phones "do not translate well to touch" and concluded that the appeal of the iPhone was primarily derived from its software and services. "Focusing on Hardware is a loosing [sic] proposition for direct iPhone competition," said Samsung.
Another Samsung strategy document that summarized the "lessons learned" in 2011 and offered a business forecast for 2012 was even more focused on Apple. "Beating Apple is #1 Priority (everything must be context of beating Apple)," Samsung stated on the first bullet point of a document page that outlined the company's high-level initiatives for 2012.
Samsung said the "Threat from Apple is extremely real and urgent." The Galaxy smartphone maker also revealed several expectations it had for Apple's as-yet-unreleased iPhone 5. Some of the features and improvements predicted by Samsung were "LTE, social networking, cloud integration, CE integration, [and] improved SIRI." The company also said it expected Apple to sell ">40M units" for a "21% share (#2 overall)."
Under a bullet point titled "Greatly increased Galaxy Branding (follow examples of other subsidiaries)," Samsung once again referenced its heated sales competition with its Cupertino, California-based rival. "Drive consumer pull: customers walk into stores asking for Samsung; understand why consumers buy Apple and develop countermeasures by carrier/retailer," Samsung wrote.
Apple has repeatedly alleged that Samsung copied its innovative products and features. In the current trial, Apple has accused Samsung of infringing on five of its patents related to the iPhone and is asking the court for $2 billion in damages. The trial continues Monday in California.
More From Wall St. Cheat Sheet: