Samsung May Have a Standalone Smartwatch and VR Headset Coming
Samsung (SSNLF.PK) is all over the board these days with new devices and new rumors as new types of tech are popping up. It didn't take long for Samsung to get on the bandwagon when smartphones were introduced, nor for tablets or smartwatches. If you look around, you'll find there's a Samsung-branded product for most major consumer gadgets from TVs to stereos. So as more companies are branching out into virtual reality, augmented reality, and enhanced smartwatches, it's not surprise that Samsung may also be on board.
A standalone smartwatch
So, there are no surprises to be had at the concept of Samsung making a smartwatch. It already has several with the Galaxy Gear, Gear 2, and more. The one thing Samsung doesn't have — nor do its major competitors — is a smartwatch that stands alone. In other words, a smartwatch that doesn't require tethering to a smartphone or tablet to have full functionality. The current Gear branded smartwatches don't have the ability to place calls or receive data on their own, but do so with a connection to smartphones.
However, The Wall Street Journal recently reported that Samsung will be making a smartwatch capable of standing alone, as told to the news source by people familiar with the Korean company's plans. The device will have GPS, Bluetooth, and a heart monitor, plus it will run on the Tizen operating system, which Samsung has developer with Intel (NASDAQ:INTC). But the key ingredient that would make this device special would be carrier support through a SIM card or CDMA connection. According to The Street, Samsung has approach mobile carriers in it's home country of South Korea, as well as in Europe and the U.S.
With IDC predicting smartwatch sales to multiply three times this year to over 19 million units sold, it seems like a good time for Samsung to come out with what could arguably be the best smartwatch the market has seen yet. The report suggests a release in June or July.
A virtual reality headset, too
A smartwatch is one thing. As mentioned, Samsung's already done that. Though spicing it up may be a big deal, it's not as surprising as an entirely new product. According to sources close to Samsung that gave information to Engadget, the Korean tech company is also working on a virtual reality headset akin to the Oculus Rift or Sony's (NYSE:SNE) Project Morpheus.
The sources said that the headset would function with Android smartphones and tablets for gaming. It may be kind of puzzling, since Android isn't immediately thought of as a big platform for the kind of hardcore gaming in which someone seeking a VR headset would likely be involved. That said, it's still less surprising than Facebook's (NASDAQ:FB) acquisition of Oculus VR.
Apart from featuring an OLED screen, very little appears to be known about the device. Some developer models are said to already be out, but the consumer version will require Samsung devices that haven't even been announced yet. Most surprising is that Samsung may be trying to beat Sony and Facebook to market and at a lower price. The race for your face is on.
If you're interested in Samsung's products and product rumors, you might enjoy our earlier story on the rumor going around about a Samsung augmented reality headset. Check that story out here.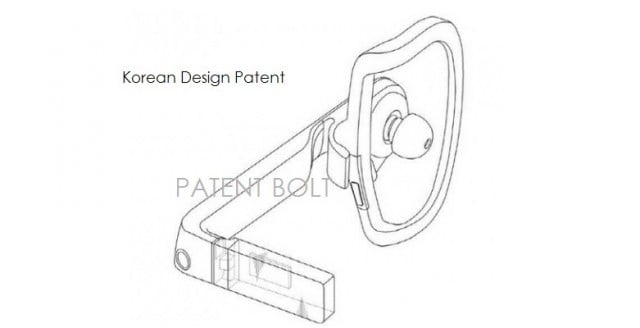 A lot of hubbub has been raised about the possibility that Samsung will be coming out with its own version of smartglasses akin to Google's Glass. What might have been excitement for the hardware power-player to step in the augmented-reality tech field could be something more dramatic, as the expectation is for Samsung's product to cut all ties with Google. The question is whether any of this is true.
Numerous sources have reported on the rumor of "Gear Glass," an augmented reality headset by Samsung that would attach around a user's ear like a wrap-around headphone with an arm that reached around to the front of the user's face with an imaging system just like that seen on Google Glass. Many watchers of Google Glass news have commented on how nice it would be if the device had the form factor of anime cartoon Dragon Ball Z's scanners — and the rumored Glass Gear has close to that design.
The rumor, as reported by Business Korea, is that Samsung is developing the device and aiming for a debut toward the end of summer at the IFA electronics fair in Germany between September 5 and 10. Since Google is said to be aiming for a launch date of Glass by the end of this year, it would appear likely that the Gear Glass could come out before Google's own AR device. Considering Samsung's past relationship as a major purveyor of Google's Android operating system, it might not sound like such a big deal for one to come out before the other, but the relationship between these two companies has been changing as of late.
Though it has only done so on a small scale so far, Samsung has been trying to get a little wiggle room away from Android by employing its own mobile operating system, Tizen. Its latest line of smartwatches, including the Gear 2, are among the first commercial devices running the operating system, and Samsung has plans to expand that into some smartphones for developing markets as well as other interconnected technologies, like TVs. Though the company has expressed the importance of its relationship with Google and Android, Tizen is a way for Samsung to make a few extra bucks from software, as it's been losing out on all the app sales that Google collects on with Android — which has arguably been made more popular by Samsung than any other smartphone manufacturer.
Business Korea received word that Samsung would be pursuing a wearable smartglass device from an unnamed Samsung associate who said, "We rolled out the smartwatch first, and have secured a considerable amount of smart glass-related technology and patents. Following the roll out of our smart watch Galaxy Gear in September last year, we are slated to introduce our smart glass Gear Glass this September." The news source said this Gear Glass would run on Tizen, just like the Gear 2.
Though the fact that Samsung has some patents for smartglass technology does lend some credibility, it's still a questionable rumor. As mentioned earlier, many sources have commented on this story, but Business Korea is inevitably the source where all the information is coming from, and that information is based on an unnamed source. In contrast, Samsung Design America studio head Dennis Miloseski said earlier this year that the company was interested in making devices that didn't turn their users into cyborgs, according to Re/Code.
Since Samsung has such a close partnership, it seems that if it is going to make a device as similar as the Gear Glass appears to be to Google Glass, it would most likely be doing so in conjunction with Google, and not in opposition.
More From Wall St. Cheat Sheet:
Follow Mark on Twitter @WallStMarkSheet