4 Alternative Xbox One Controllers to Save You Cash
Pulling the trigger on a new Xbox One is a costly proposition. Even after the price drops the system has undergone since release, you're still going to be out several hundred dollars when the cashier swipes your card — and that's just for the base unit. Once you add in a few games and a second or third controller, we're talking about a significant chunk of change.
If there's one area where you can lighten the financial load, it's in those extra controllers. First-party controllers made by Microsoft, retail for anywhere between $60 and $75. They're well-made and comfortable to hold, but they can be a little, well, bland. Third-party controllers, on the other hand, often offer extra features and cost less. Here's a look at the best affordable third-party controllers for Xbox One.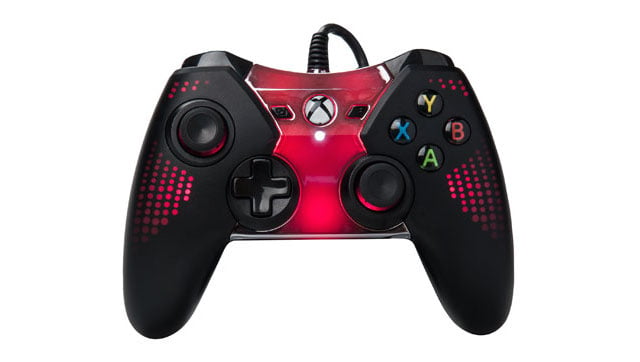 1. Xbox One Spectra Wired Controller
Price: $50
If you want to add some psychedelic flashing lights to your gaming sessions, check out the Spectra Wired Controller from BD&A. This thing is built with a whole rainbow's spectrum of lights embedded just under the surface. As you play, the whole thing lights up like a Christmas tree, with color combinations that sway and pulse into each other, creating a unique visual effect.
The controller is wired, which means you don't have free range of movement like you do with the first-party controllers. But the cord is nearly 10 feet long, and you never have to worry about batteries or keeping it charged. Not a bad trade-off for some gamers.
One caveat for all third-party Xbox One controllers: They don't come with a headset port. So if you want to be able to talk to people online, you'll have to choose Microsoft's first-party offering.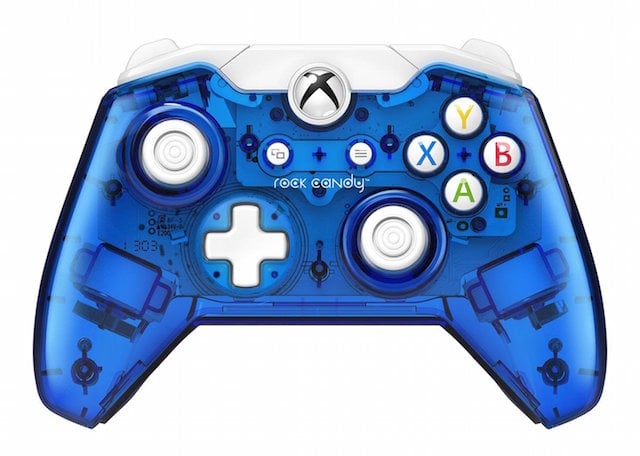 2. Rock Candy Wired Controller
Price: $40
This line of controllers from PDP looks like what you'd get if you combined a standard Xbox One controller with a Jolly Rancher. These eye-catching controllers come in all manner of bright, candy-inspired colors, with see-through plastic that gives you a peek at the technology lurking under your hands. As a bonus, if you grab a few of them in different colors, it becomes a lot easier for you and your friends to keep your controllers straight when you're lounging around and gaming together.
Better yet, these bad boys retail for $40, saving you a cool 20-spot on each one. If you stock up on three of them, you'll save enough to buy a brand-new game.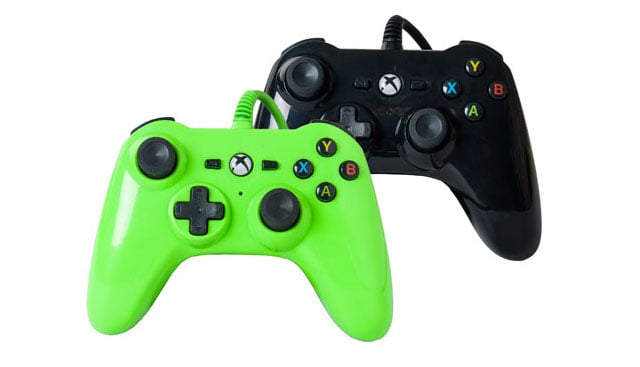 3. Xbox One Mini Series Wired Controller
Price: $40
You only have to play an online shooter for about two minutes before you realize that not everyone playing Xbox One games is a full-grown adult. Kids love video games, but full-sized controllers can feel uncomfortable for children and people with smaller hands.
Enter the Mini Series Wired Controller from Power A. This controller is very similar to the standard Xbox One controller from Microsoft, but it's quite a bit smaller. It's wired, so it has the same pros and cons as all the other wired controllers, but this one comes in both black and bright green.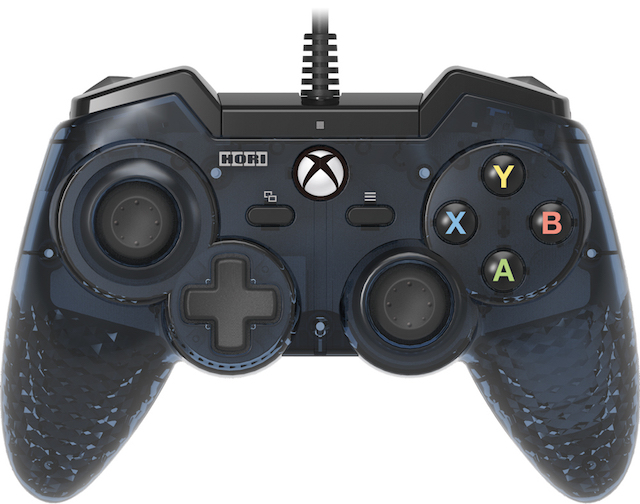 4. Horipad
Price: $40
If you're just looking for a cheaper controller that's comfortable to hold, you may want to consider the Horipad for Xbox One. It comes with all the bells and whistles of the official Xbox One controllers, including an IR sensor, vibration function, and impulse triggers. It also has textured handles for better gripping during those tense, sweaty-palmed game sessions. For the reasonable price of $40, the Horipad could be a smart buy.
Follow Chris on Twitter @_chrislreed
Check out Tech Cheat Sheet on Facebook
More from Tech Cheat Sheet:
Want more great content like this? Sign up here to receive the best of Cheat Sheet delivered daily. No spam; just tailored content straight to your inbox.