SEC: Technical Glitches or Not, Nasdaq Messed Up on Facebook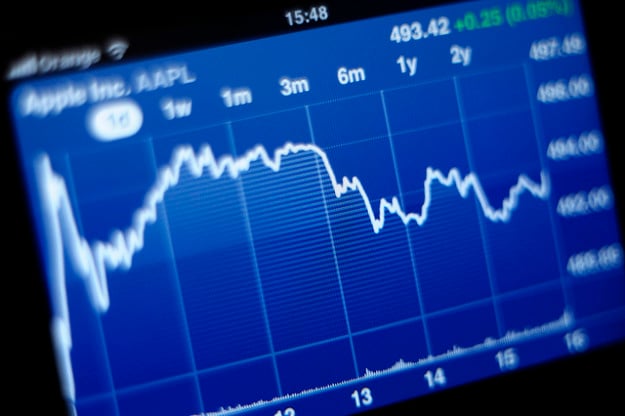 Arguments can last all-day long about whether Facebook (NASDAQ:FB) was overpriced at its May 2012 stock market debut, but one problem stemming from its botched initial public offering has been cleared up; the U.S. Securities and Exchange Commission has determined that Nasdaq OMX (NASDAQ:NDAQ) made poor decisions that caused problems with the Facebook IPO. The regulatory agency charged the exchange operator with violating securities laws resulting from its poor systems and decision-making and hit it with a $10-million fine, the largest ever levied against an exchange.
From the start, the social network's IPO was plagued with trading errors. Initial trading was delayed for 30 minutes, and even once trading finally commenced, buyers experienced long delays finding out if their orders were processed and at what price. More than 30,000 orders for Facebook stock were stuck in the Nasdaq system for longer than two hours when they should have been promptly executed or cancelled, the SEC said in a press release issued Wednesday.
The company's Chief Executive Officer Robert Greifeld has already admitted that its software was poorly designed.
"This action against NASDAQ tells the tale of how poorly designed systems and hasty decision-making not only disrupted one of the largest IPOs in history, but produced serious and pervasive violations of fundamental rules governing our markets," noted George Canellos, Co-Director of the SEC's Division of Enforcement. "Too often in today's markets, systems disruptions are written off as mere technical 'glitches' when it's the design of the systems and the response of exchange officials that cause us the most concern," added Daniel Hawke, Chief of the SEC Enforcement Division's Market Abuse Unit.
Exchanges have an obligation to ensure that their systems and contingency planning are strong and adequate to manage an IPO without disruption to the market, the agency stated. As the Facebook stock market debut was expected to be among the largest in history, with huge numbers of investors participating and widespread attention, the exchange operator should have taken extra precautions to guarantee that trading would proceed without a hitch. Instead, Nasdaq relied on systems that were not appropriate to handle the anticipated trading volume, and once problems materialized the leaders of the exchange made a series of poor decisions.
The problem originated with a design flaw in Nasdaq's systems, and, in particular, with how it paired IPO buy and sell orders, a process referred to as "the cross." According to the SEC's order, the system problems caused the cross to fall 19 minutes behind the orders received by the Nasdaq, whose IPO cross application calculated the price and volume based on the orders and cancellations received until 11:11 a.m.
The time discrepancy caused more than 38,000 marketable Facebook orders placed between 11:11 a.m. and 11:30 a.m., when continuous trading commenced, not to be included in the "cross." After trading re-started, about 8,000 of those orders were entered into the market, while the remaining 30,000 were "stuck" orders. The stuck orders left investors in the lurch and caused market makers to lose approximately $500 million.
According to the SEC, Nasdaq officials noticed the discrepancy between the final indicative pricing and volume totals and the actual totals on Nasdaq's internal systems, which indicated that there was a problem, but officials "failed to address this issue."
Additionally, Nasdaq violated SEC rules by assuming a short position of more than three million Facebook shares in an unauthorized error account even though the exchange operator's own regulations do not permit it to use such an account for any purpose. Nasdaq then covered that short position for a profit of approximately $10.8 million, also in violation of its rules.
Nasdaq agreed to settle the charges without admitting or denying the allegations.
Follow Meghan on Twitter @MFoley_WSCS
Don't Miss: Has Facebook Given Up on Waze?