Sen. Jay Rockefeller Jabs Mazda in Push to Limit Auto Tech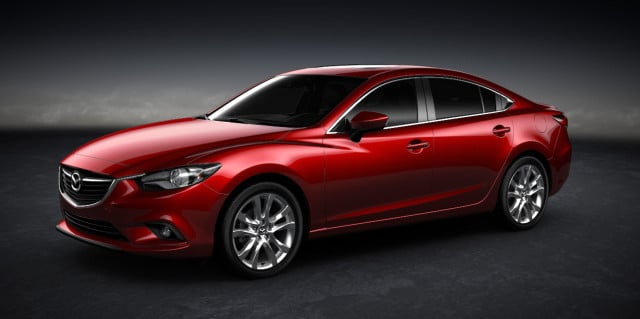 With great exposure comes great responsibility. At least that's how Senator Jay Rockefeller (D-W. Va.) sees it with respect to automakers and the technology they market as part of attractive vehicle packages. Citing a Mazda (MAZDF.PK) ad that ran during Super Bowl XLVIII, Bloomberg reports Sen. Rockefeller warned of grave dangers of connecting to Facebook (NASDAQ:FB) and other programs while behind the wheel, and said the government would step in if tech and auto companies didn't act first.
There was no mistaking the seriousness in the five-time Senator's intentions. Feeding off statistics that cite driver error as the cause of 90 percent of crashes, Rockefeller implored Apple (NASDAQ:AAPL), Google (NASDAQ:GOOG), GM (NYSE:GM), and other companies in attendance to address the issue before lawmakers pursued regulations that set definitive standards in the area of connected car safety, Bloomberg reports. Rockefeller had convened the forum in Washington, D.C., to address the issue head-on.
During the Mazda ad that caught the senator's attention, the driver scrolls through a dashboard display that includes Facebook, Twitter (NYSE:TWTR), and other Internet-enabled apps. Rockefeller suggested automakers were downplaying the safety risks involved with distracted driving in hopes of reeling in more young customers for their cars and trucks.
"For teenagers, [using Facebook while driving] is a way of being cool," Rockefeller said. "For those of you who sell cars, it's a way of you being cool and making a lot of money from that." Rockefeller took the approach auto safety regulators often take before a recall — offering the respective industries an opportunity to get out in front of safety concerns. Failing the "carrot" approach, the "stick" method would follow.
In this case, the stick lawmakers might apply could go so far as to limit the availability of apps inside vehicles. Yet no one believes going to such extreme measures would actually stop people from connecting to Facebook when on the road, as they could simply turn to smartphones for their fix.
Automakers and tech companies at Rockefeller's forum, which Mazda did not attend, downplayed the risks involved and cited the safety benefits that technology has introduced for drivers. According to Bloomberg, GM's Michael Robinson said OnStar and other systems the Senator criticized helped "save thousands of lives" every year. With more than 30,000 auto deaths on American roads in 2013, the numbers may not convince lawmakers.
In fact, Rockefeller noted how serious injuries are as important a concern for government leaders as deaths. While numbers may not lie, statistics of fatalities only tell part of the story. Nine out of every ten crashes causing deaths on American roads are a product of driver error. Unless top automakers and tech companies work out a solution, lawmakers seem ready to pounce with their own regulations.
More from Wall St. Cheat Sheet: