Share Play on PS4 Allows You to Play Games With Friends, Even If They Don't Own Them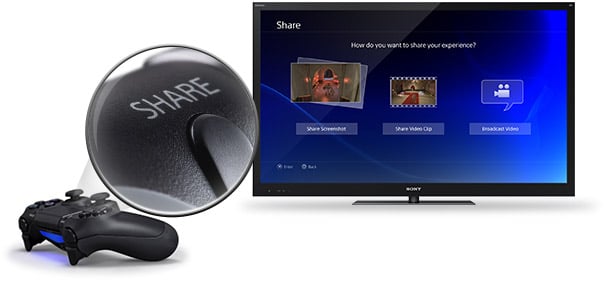 At Gamescom 2014, Sony announced a new social feature coming in a firmware update this fall. Share Play (among other software upgrades) is at the core of version 2.0. This feature will allow PS4 owners to share a "virtual couch" with their friends and close distance gaps to play games together.
Social networking is at the center of almost every device. People want to post and share moments, but now you can share by letting friends interact with your experiences. Even if friends don't own a copy of the game you're playing, you can invite them to play in co-op mode. This feature even includes games that are intended to be played locally, like TowerFall: Ascension, which undermines the creator's original vision for the game as a local party game.
"It's best played competitively with friends, cross-legged on the floor within punching distance of each other," states the game's product page. You'll likely be playing with people you know rather than complete strangers that hardly care about you or your precious feelings, which quells one of his original fears when deciding to make the game local only. But the execution still tramples on the developer's belief that some games should be experienced together or else you don't quite get the same effect.
Unfortunately, the future is paved with online co-op games, which means this feature will meld nicely with the huge holiday and post-new year line-up of games with online co-op features, like Assassin's Creed Unity, Evolve, and Little Big Planet 3. The Share Play features don't stop at co-op, though.
As part of Sony's new "virtual couch" initiative, you can also pass the controller off to a friend (in a manner of speaking.) Online PSN friends can take control of your game and play it for you. If you're having trouble with a stage of the game or just want to show off what it looks and controls like, you can let your PS4-owning compadre take your game for a test drive. This system is all thanks to Sony's purchase of Gaikai, a video game streaming service that the company bought two years ago for $380 million. Your friend will be able to play the game off of your active system, streaming it directly to their PS4 — no downloads required.
Gaikai also helped bring PS4 users PlayStation Now, where gamers can rent a title by the hour straight to their system. "Because, when you find yourself playing a PlayStation game within seconds of pressing a button, without downloading or installing anything, on a device that was never designed to do that, it's nothing short of magical," reads Gaikai's about page.
The sharing doesn't end, though. The YouTube app is here — a feature streamers and sharers will appreciate. PS4 owners will be able to upload their footage directly to the video site. There's going to be quite an influx of Let's Play videos on YouTube.
More From Tech Cheat Sheet:
Want more great content like this? Sign up here to receive the best of Cheat Sheet delivered daily. No spam; just tailored content straight to your inbox.