Should Growing Shareholder Opposition Concern Michael Dell?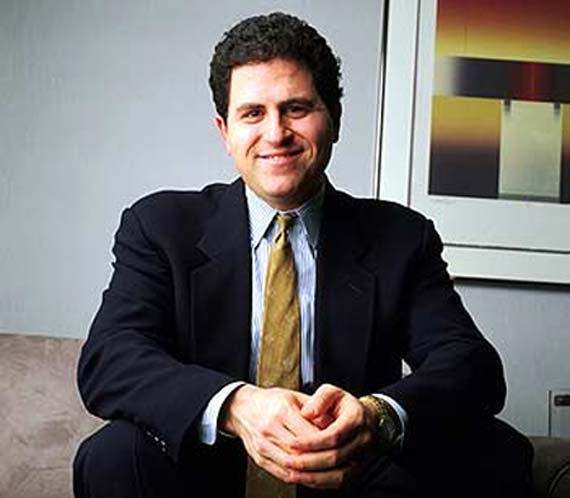 "Most important, we believe it is critical that Dell shareholders not be distracted from the clear choice they must make next week — take $13.65 per share in cash or bear the risks of continuing to hold their Dell shares," the personal computer company cautioned shareholders in a press release issued after activist investor Carl Icahn made a fifth proposal to rival the $24.4-billion buyout prosed by founder and CEO Michael Dell.
Despite all the best efforts made by the special committee of Dell's (NASDAQ:DELL) board of directors, the shareholder vote, scheduled for Thursday, is expected to be close. That is why the committee is considering a weeklong postponement, a source told Bloomberg. Delaying the vote would give Mr. Dell and buyout partner Silver Lake time to sweeten their offer or convince shareholders their deal is best.
Icahn of Icahn Enterprises (NASDAQ:IEP) owns nearly 9 percent of the company's shares, the second-largest stake after Mr. Dell's approximately 16 percent holding. Icahn and fellow shareholder Southeastern Asset Management proposed a tender offer for 72 percent of the company's shares at $14 apiece, which would leave a portion of the company public and keep Dell largely a PC company. Last week, he revised that offer: Shareholders were promised one warrant for every four of their shares, and the warrant would give shareholders the right to buy one Dell share for $20 over the next seven years. Dell's shares have not traded above $20 since September 2008.
"More broadly, it is important to note that all of Mr. Icahn's various proposals require abandoning an all-cash transaction at a substantial premium with a high degree of closing certainty that shifts all of the risks of the business to the buying group in exchange for a highly speculative recapitalization concept that relies upon the future value of a leveraged public technology company," the press release continues. "We have studied variations on this theme for months and continue to have substantial reservations about that value proposition."
But a significant number of shareholders — many of whom stand to lose a great deal if the buyout offer is approved — have said they do not want to sell their shares at the current offer price. So far, Mr. Dell's buyout group said it will not raise its offer above the $13.65 that was proposed earlier this year. Insisting that a buyout offer is inadequate is an oft-employed tactic used by shareholders to extract a higher price. Shareholders can change their vote at the last minute, so current opposition may not be indicative of the final tally.
Beyond Icahn and Southeastern, those that have voiced opposition to the deal include T. Rowe Group's (NASDAQ:TROW) investment unit, Pzena Investment Management (NYSE:PZN), and Yacktman Asset Management. Together, Icahn, Southeastern, Yacktman, and Pzena Investment Management hold more than 14 percent of the outstanding shares, while T. Rowe Associates owned 4.4 percent of Dell's total shares as of March 31, the most recent figure available.
For his part, Mr. Dell holds an approximate 16 percent stake, but his shares will not be calculated into the deal vote because of provisions put in place by the board to avoid giving the appearance of a conflict of interest. Because the stakes of Mr. Dell and other company insiders will not be included, shareholders of at least 42 percent of the company's stock must vote in favor of the buyout for it to be approved. As of March 31, at least 19 percent of shareholders said they opposed the deal. Investors who do vote their stakes are counted as votes against the deal.
Follow Meghan on Twitter @MFoley_WSCS