Signs Point to a 3D iPhone in Apple's Future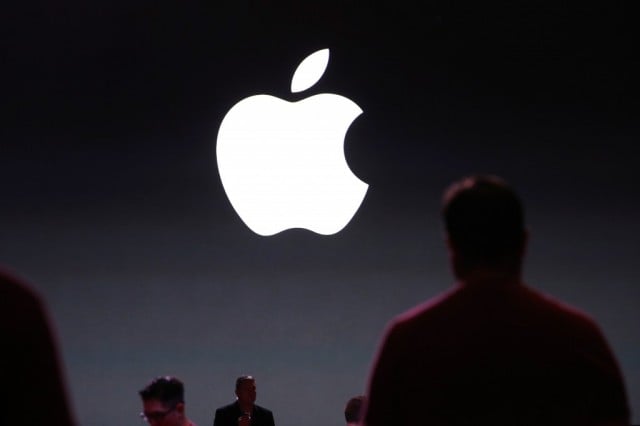 The lackluster reception of Amazon's Fire Phone has shown that even a smartphone with 3D interface elements and gesture-based controls isn't enough to lure users from their flagship Android phones and iPhones. But if Apple incorporated 3D displays into a future version of its iconic smartphone, would consumers react the same way? If patents are to be believed, Apple thinks not.
Apple seems to be betting that consumers would be interested in a 3D iPhone, given the array of related technology that the company currently has in the works. Apple has not only recently patented what could become the interface for a future 3D iPhone, but has begun receiving patent reassignments from its acquisition of 3D motion sensing firm PrimeSense. These patents coincide with rumors about 3D mapping capabilities for a motion-sensing iteration of the Apple TV. So could a 3D iPhone really be on Apple's radar?
Apple wins a patent for the user interface for a 3D iPhone
As 9to5Mac reports, Apple was recently awarded the patent for touch-free, motion sensing gestures with 3D graphic user interface concepts. Patent no. 8,907,943, for a sensor-based display environment describes 3D user interfaces that use sensors to "to automatically determine and display perspective projection of the 3D display environment based on the orientation data without the user physically (e.g., touching) the display." Gestures could be made above a touchscreen display, and be detected by proximity sensors built into the device.
The patent coincides with recent rumors that Apple has been working on a 3D iPhone display that doesn't require glasses, as reported by 9to5Mac. A report from a Chinese newspaper, the Economic Daily News, cites supply chain sources in a report that also claims that Apple is developing 3D "software ecosystems." Additionally, the report says that Apple is looking to transition from its current in-cell display technology, which reportedly won't be compatible with the 3D display technology, to new panels likely supplied by TPK.
Apple gets an important patent reassignment from its acquisition of PrimeSense
Apple Insider reports that the U.S. Patent and Trademark Office recently issued Apple a patent that points to the possibility of a 3D iPhone. Patent no. 8,908,277, for a lens array projector represents one of the first reassignments from Apple's acquisition of PrimeSense, a small firm that specializes in 3D motion sensing and machine vision. PrimeSense, an Israeli company that Apple is rumored to have spent between $345 million and $360 million to acquire, was founded in 2005 and developed silicon and middle-ware for both motion sensing and 3D scanning. In 2010, Microsoft licensed PrimeSense's infrared motion-tracking and depth-sensing chip for the Kinect sensor for the Xbox 360.
The patent outlines the optical components of PrimeSense's "light coding" technology, which uses patterned infrared light to determine a scene's spatial and depth information. The patent describes a solution for creating uniformed patterned light with an optical projection system, which yields more accurate results. As Apple Insider explains, an optical projection system transmits beams of light onto a patterning element, which then emits the resulting pattern of light onto a subject surface. An imaging sensor records the pattern as it passes across volumetric shapes, and sends that data to a processor that calculates metrics like distortion. The output represents a three-dimensional map of the scene.
The system is sensitive to even the smallest deviations, so the invention in the patent, called a beam homogenizer, receives input from a matrix of light sources and passes it first through a microlens array with lenses set at a pitch equal to the light source matrix, and then through a second microlens element with a different pitch, which receives and focuses the light from the first array, and passes it on to a collection lens. When light passes through the two arrays with their different pitches and different geometric arrangements, it produces a final beam that averages out deviations.
Could a 3D iPhone really be next?
As Apple Insider notes, another embodiment of the invention replaces the second microlens array with a diverging lens, which then passes the light on to a collection lens. That design would enable the microlens array to be produced as a single optical element, creating a more compact beam homogenizer, and a setup that might even be small enough to fit into an Apple TV set-top box or even the iPhone.
While it's not yet clear what Apple intends for PrimeSense's technology and its patent assets, it's been rumored that the next Apple TV will feature 3D mapping to enable gesture-based control, in a system similar to the one with which consumers have grown familiar with Microsoft's Kinect. Job listings posted by Apple have also revealed that the next iteration of the set-top box may include a camera, or cameras, even as the next version of the Apple TV is reportedly stalled by difficulties in negotiating content licenses.
The recent uptick in rumors and patents related to 3D technology and sensors for detecting gesture control might indicate that Apple is getting closer to introducing such features with a future iPhone. It's unclear how far along Apple's technology really is, as it has yet to appear in the company's product lineup. Discussions of a possible 3D iPhone also coincide with talk of Apple's interest in virtual reality. It will be interesting to see where Apple takes its current ideas and inventions in each of these areas, and see if they converge in a few years to create the iPhone or an Apple TV of every sci-fi fan's dreams.
More from Tech Cheat Sheet:
Want more great content like this? Sign up here to receive the best of Cheat Sheet delivered daily. No spam; just tailored content straight to your inbox.