Siri Could (Finally) Get Better at Speech Recognition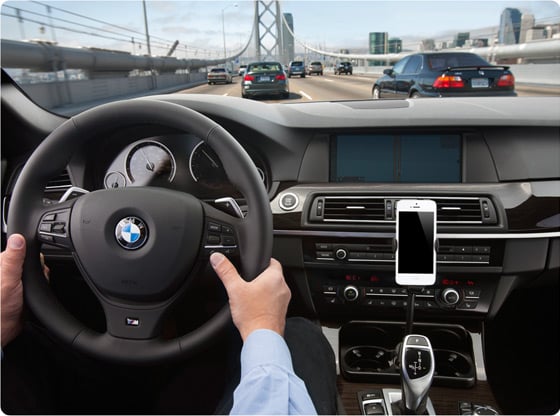 Apple's (NASDAQ:AAPL) Siri voice assistant may be getting an upgrade that would make it easier to dictate where you want to go or what you want to search.
Wired reports that neural network algorithms are becoming mainstream now, five years after Microsoft (NASDAQ:MSFT) engineers began working with University of Toronto's Geoff Hinton, a deep learning expert, to experiment with neural network machine learning models to improve speech recognition technology. The experiments yielded a 25 percent improvement in accuracy. Neural network algorithms figure into Google's (NASDAQ:GOOG) Android voice recognition technology, and are featured in Microsoft's Skype Translate. Apple, however, hasn't made the switch to neural network algorithms, but Siri might be about to get an upgrade.
Though Apple remains secretive, it's commonly believed that the company licensed voice recognition tech from Nuance (NASDAQ:NUAN) to power the back end of the digital assistant. According to Wired, Apple has formed a speech recognition team to replace Nuance, and to bring neural networks to Siri. Apple has hired speech recognition researchers from Nuance and from academic institutions, and Microsoft Peter Lee tells Wired that he expects Apple to start using neural networks within six months. The shift would make Siri more accurate, a development that users have long hoped would be on its way.
9to5Mac traces the history of the various rumors surrounding the idea that Apple would build its own speech recognition solution. In 2011, the United States Patent and Trademark Office granted the company a patent related to text-to-speech features, which figure in to machine-generated speech. Also in 2011, Norman Winarsky, co-founder of the Siri Personal Assistant Software that Apple acquired, told 9to5Mac: "Theoretically, if a better speech recognition comes along (or Apple buys one), they could likely replace Nuance without too much trouble."
In 2012, Apple recruited Amazon A9 search engine co-founder William Stasior to run the Siri division, and in 2013, rumors circulated that Apple was working on Siri's speech recognition at its Boston office, possibly to replace the Nuance technology underpinning the feature. Apple then acquired a personal assistant app called Cue, and a speech recognition company named Novauris.
Other hires that Wired says are key to the Siri team include Alex Acero, now a senior director for Siri who spent almost 20 years researching speech technology at Microsoft. Apple also hired Gunnar Evermann, now a Siri manager, away from Nuance. And 9to5Mac adds that Larry Gillick, once the vice president of research at Nuance, is now the chief speech scientist for Siri. Since 2012, Apple has hired other engineers, researchers, and experts, pointing to a high probability that a Siri upgrade is in the works. As 9to5Mac posits, "When you put all of the rumors dating back to 2011 together with the more recent hiring spree, all signs seem to point to a long-running, Boston-based project focused on replacing Siri's original Nuance backend with an improved version built in-house by former Nuance employees poached by Apple."
Siri isn't expected to see significant changes with iOS 8 — although the new operating system will add song recognition and an always-on mode for when the device is plugged in and charging. Siri will also stream data to the server to gain faster processing, and may gain new languages. Improvements to Siri's speech recognition could come in the next operating system, or even deploy to the speech recognition servers without necessitating an iOS update. Either way, Apple's secrecy about the development is in line with its usual strategy of getting a project completed before publicizing it — and users will likely welcome the announcement of better speech recognition whenever it (finally) comes.
More From Wall St. Cheat Sheet: