Siri Software Maker Nuance Could Sell to Samsung — or Even Apple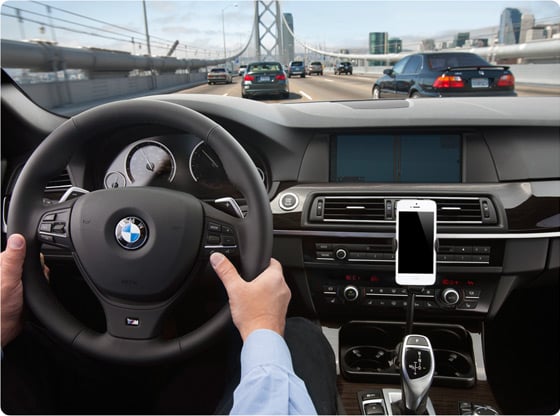 The Wall Street Journal reports that Nuance Communications (NASDAQ:NUAN), the company that created the speech recognition software behind Apple's (NASDAQ:AAPL) Siri, is exploring the possibility of a sale to one of a number of potential buyers, including Samsung (SSNLF.PK). The current status of the talks, or whether they're expected to lead to a deal, hasn't been disclosed. Nuance made $1.86 billion in revenue last year.
Nuance develops voice-powered technology that's used in multiple manufacturers' mobile phones, televisions, and GPS systems. As reported by Apple Insider, Nuance last year confirmed that its speech recognition tech powers Siri, which was unveiled with the release of the iPhone 4s. Neither Nuance nor Apple has provided specifics on the companies' relationship, but we do know that Nuance isn't involved in Siri's artificial intelligence components. It provides both embedded and cloud technology (but mostly cloud) for Siri's voice recognition functions.
The voice recognition technology is also used in phones, tablets, and televisions by Samsung, who has reportedly been in preliminary talks with Nuance. The tech underpins Samsung's S-Voice digital assistant, its response to Apple's Siri.
Nuance's market cap was $5.5 billion before the Wall Street Journal reported news of the talks, but shares rose following the report. And Carl Icahn, Nuance's biggest shareholder with a stake of 19 percent, could be hoping that Nuance's value will continue to go up. Forbes speculates that the rivalry between Apple and Samsung could drive up the potential price for Nuance, and that the information that Nuance held preliminary talks with Samsung may even have been leaked in order to encourage Apple to offer its own bid for Nuance. Because the company's technology is integral to Siri, Apple could very well be interested in acquiring Nuance.
In March, Forbes profiled the company, which it said it considered one of the most advanced speech recognition companies in the world. Applications of speech recognition tech typically fall into two categories. The technology can be used for control, like asking Siri to open an app or call a friend, or for transcription. Though the inaccuracies of the technology can be amusing, if occasionally frustrating, when you're trying to tell Siri what to search for on Google (NASDAQ:GOOG), they're less acceptable to people using the technology to transcribe speech into text.
One of Nuance's most well-known products is its Dragon dictation and voice recognition software, which it's worked on making faster and more accurate. Nuance's software, and tools like it, look at how often specific words are likely to follow each other, and use statistical algorithms to figure out what words the user is saying, rather than relying on catalogs and rules of language and syntax. The software can learn to recognize a user's speech patterns, pointing to the larger role that machine learning will take in improvements to the current technology.
Voice-controlled technologies are expected to become ubiquitous in homes, cars, and offices, but the speech recognition software that powers them will eventually move beyond the simple ability to recognize speech to the ability to understand language. Right now, companies like Nuance, Google, and Apple are all working on that capability, which will rely not only on speech recognition technology, but on the software's ability to constantly learn from the situations it responds to. The concept calls to mind the "Samantha" intelligent operating system in the Spike Jonze movie Her, but could be less far-fetched than you might think. It may even be necessary in order for ideas like the voice-controlled smart home to really become a reality.
Siri was revolutionary when the feature was introduced, and set both direct competitors and companies like Google to work developing similar systems. In the same way that the introduction of the touchscreen eliminated the need to communicate with a device via an unnatural technology like a mouse or a keyboard, the speech recognition technology that Siri brought to consumers' pockets enabled a new mode of natural interaction with devices like the iPhone. The concept that you could talk to your phone and have it understand what you said — at least most of the time — was completely new.
That kind of innovation is able to drive technology forward across an entire industry. It also gives the company that introduces it first the unprecedented opportunity to offer the "next big thing," when that next big thing is something that can revolutionize the way that people interact with their devices. If Samsung and Apple both think that Nuance can deliver another leap in speech recognition technology, a bidding war could ensue. The company that's first to introduce a faster, smarter Siri or S-Voice could use that as a major advantage.
More From Wall St. Cheat Sheet: