Sirius Gets This New Price Target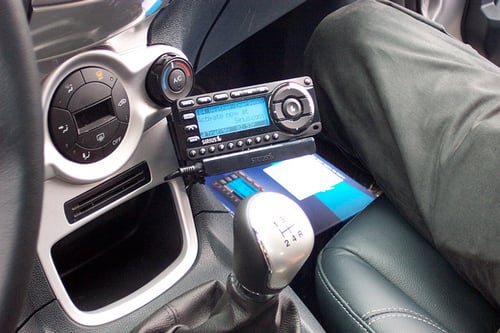 It was a highly positive week for Sirius XM Radio (NASDAQ:SIRI), as the numbers showed major growth in the second quarter, fueled by a resurgent auto industry. In fact, the figures beat analyst expectations and drove Goldman Sachs to revise its price target for the satellite radio provider by more than 20 percent.
The markets had already gotten the memo, as shares of SIRI rose more than 10 percent on the week, closing at $3.72 on Friday. Sirius announced it had added another 715,000 new net subscribers to its credit, leading the company to raise its year-long forecast by 100,000. Goldman saw its price target for 12 months of $3.50 as well below where it should stand, and responded by raising it to $4.25.
Many believe the satellite radio provider will continue to rise as auto sales show little sign of slowing down. With the majority of new car purchases comes a free trial subscription of the satellite radio service, and more than 40 percent of trial customers end up becoming paying subscribers. Despite the arrival of other entries to the field, neither Goldman nor Sirius expects that trend to change. Goldman Sachs also saw significant buybacks ahead.
Goldman remarked on the robust 11.7 percent top-line growth of Sirius, putting the company in the position to buy back stock — maybe as much as 30 percent of it — before the end of 2016. According to ValueWalk's K.C. Hayes, Goldman put a figure on it for the second quarter, estimating Sirius bought back some $500 million in stock through June matching its pace in the first quarter of this year.
The numbers for marginal competitor Pandora Media Inc. (NYSE:P) went in the other direction. The streaming music service with the attractive algorithm slowed in terms of new registrations, and Pandora dropped over 5.5 percent on the week. If the new car buyers were trying out music services, it seems they weren't turning to Pandora as much as they were to Sirius.
Boosters of the satellite radio company have long contended that Pandora is not a threat for the long haul. After the release of their most recent figures, it's a tale of two different directions.