Sirius Investors Say Malone Takeover Was Unfair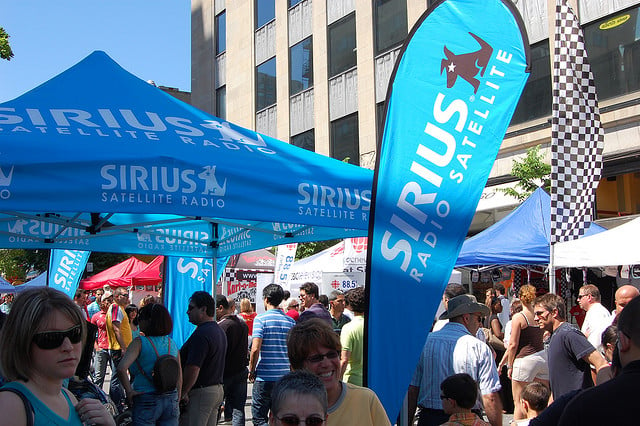 SiriusXM (NASDAQ:SIRI) investors filed a complaint in a Delaware court saying that billionaire John Malone used his company Liberty Global (NASDAQ:LBTYA) to gain a majority investment in the satellite radio company without paying a takeover premium or giving investors the change to vote on the matter, according to a report from Bloomberg Businessweek.
In 2009, Liberty gained a $530 million investment in Sirius. "Malone wanted to enjoy all the economic benefits of being a controlling shareholder without having any of the responsibilities," Mark Lebovitch, a lawyer for Sirius investors, told Delaware Chancery Court Judge Leo Strine at a hearing in Wilmington, Businessweek reports.
But lawyers for Liberty executives claim that Sirius shareholders agreed to the terms of the takeover — which was completed when Malone purchased an additional 50 million shares in the company at the beginning of the year — in 2009, when they bargained the right to stop Malone's takeover in exchange for the cash received from his share purchases.
Malone and Liberty have since pushed Sirius to venture into technology that puts wireless connectivity into cars, where Sirius's satellite radio service already has a large presence. Last month Sirius announced it was joining forces with AT&T (NYSE:T) to equip Nissan (NSANY.PK) cars with a system similar to General Motors's (NYSE:GM) OnStar but with more capabilities. "Your future car is going to be a smartphone with four wheels," AT&T said in a press release when the project was announced.
Then, earlier this month, Sirius said it was acquiring telematics services provider Agero Inc. for $530 million. That purchase made Sirius the leading telematics provider, offering wireless connectivity for a number of automakers and a total of more than 50 million vehicles. Between the two deals, it seems Malone is taking Sirius outside just satellite radio to the forefront of smart car technology.
Liberty has made billions on the acquisition, as Sirius's stock price has increased more than 20 times since 2009. Strine, the judge, said he will soon rule on whether the Sirius investors' complaints will proceed in court.
Follow Jacqueline on Twitter @Jacqui_WSCS