Sirius Stake Boosts Liberty Media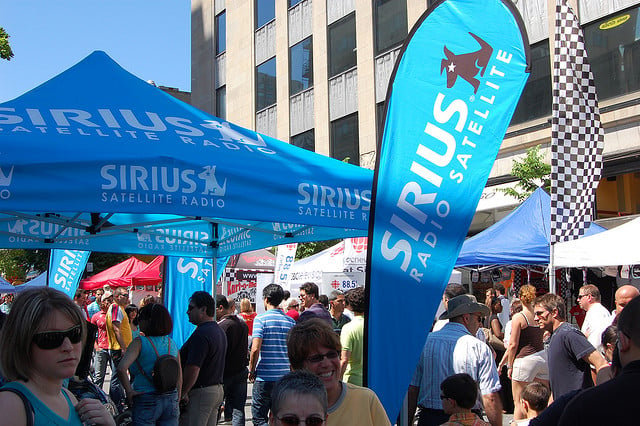 Liberty Media (NASDAQ:LMCA), the media arm of John Malone's holding company Liberty Global (NASDAQ:LBTYA), reported earnings on Wednesday that showed huge gains, with the company's revenue rising from $154 million a year ago to over $1.1 billion during the third quarter of this year, mostly thanks to growth in SiriusXM (NASDAQ:SIRI).
Liberty Media owns a majority stake in SiriusXM, which reported earnings last month that showed the company added 513,000 subscribers during the quarter, reaching a subscriber base of 25.6 million. Sirius's total revenue increased 11 percent to $961.5 million, although increased operating expenses put a dent in the satellite radio company's profit. Operating expenses rose 6.5 percent to $677 million and Sirius's profit fell from $74.5 million to $62.9 million.
Liberty is also benefiting from its Sirius holdings by selling some shares back to the company. In its earnings presentation, Liberty said it has plans to sell $500 million worth of Sirius shares back to the company.
According to a report from Variety, during the earnings call CEO Greg Maffei talked up the benefits Liberty saw from its holdings in Sirius, but refrained from answering the big question as to whether the company's Charter Communications (NASDAQ:CHTR) arm is planning to acquire Time Warner Cable (NYSE:TWC). Maffei acknowledged that the 10 percent increased in Charter's stock price since September was caused by speculation about a possible deal with Time Warner Cable.
"There's probably some expectation in that stock price around a transaction and the synergy value that is there," Maffei told investors, but wouldn't get more specific about whether such a deal is actually on the table. Maffei did say, however, that the company is interested in making some acquisitions. "We're looking at a host of things both domestically and internationally, some distribution-type assets (and) some content-type assets," Maffei said.
During the third quarter, Liberty also bought back a 5.2 percent stake that Comcast Corp. (NASDAQ:CMCSA) held in the company. Despite the improvements, Liberty Media's earnings fell from $221 million a year ago to $76 million this year.
Follow Jacqueline on Twitter @Jacqui_WSCS
Don't Miss: 5 Top Films to Check Out This Weekend.