Sirius Stock Shows Liberty Offer Doesn't Cut It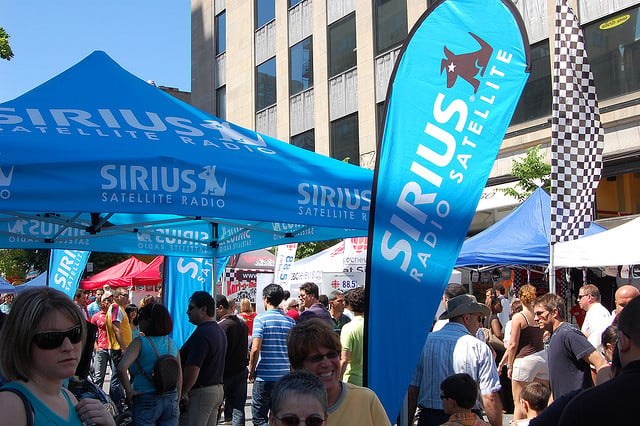 Shares of Sirius XM (NASDAQ:SIRI) climbed on Monday as investors believe that John Malone and Liberty Media (NASDAQ:LMCA) will have to increase the $10.6 billion buyout offer made last week. That deal valued Sirius at $3.68 per share, but shares were trading at $3.81 on at the time of writing. Those numbers suggest that Sirius investors are expecting either a competing offer or for Liberty to sweeten its deal, according to a report from Bloomberg.
Liberty's offer would need to be approved by both Sirius' board and the majority of its shareholders before it could be completed. The rise in the stock could also mean that investors don't expect a takeover bid by Liberty to go through.
Another arm of Malone's Liberty Global (NASDAQ:LBTYA) conglomerate, Charter Communications (NASDAQ:CHTR), is preparing its own big bid for Time Warner Cable (NYSE:TWC). Both Charter and Comcast (NASDAQ:CMCSA) are vying for Time Warner and are unlikely to come up against difficulties from regulators in their pursuit of the company. Comcast is the bigger property and is in a better position to come up with a more enticing offer, and that disadvantage is part of Liberty Media's motivation in trying to purchase Sirius.
According to Bloomberg, Liberty Media CEO Greg Maffei said last week that Liberty will use the cash from Sirius to finance other deals, including the bid for Time Warner. Liberty Media currently owns about half of Sirius. "Sirius XM will generate more cash for Liberty," Maffei said last week, per the news service. "It's still below its target leverage rate, which we might increase. That could be put toward financing a Time Warner Cable deal."
Sirius has been benefiting from the recovering auto industry, adding 513,000 net subscribers during the third quarter and bringing subscriber totals to 25.6 million. The company has also made investments in connected car technology as it attempts to expand outside just satellite radio. With that hopeful outlook, it seems like Malone will have to come up with a better offer if he expects to get a hold of Sirius.
More from Wall St. Cheat Sheet:
Follow Jacqueline on Twitter @Jacqui_WSCS